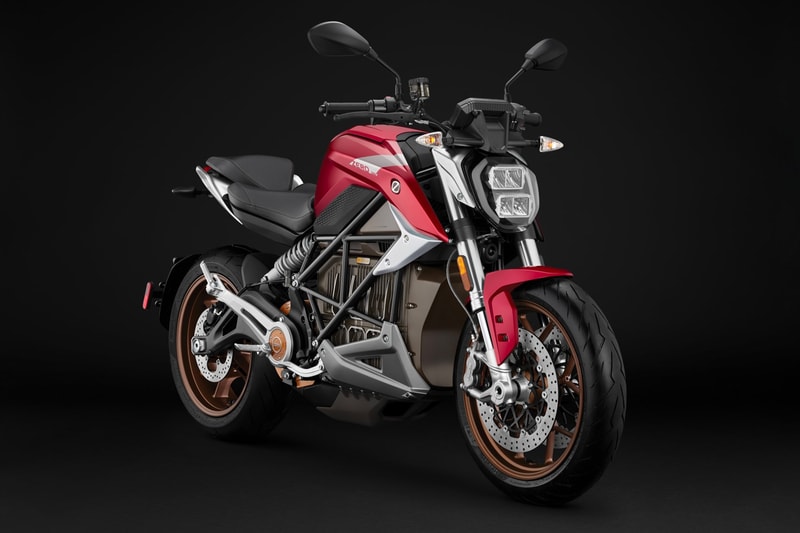 ZERO Motorcycles unveils its latest bike that's making waves in the electric motorcycle segment. Packing Zero's new ZF75-10 motor, the SR/F bike produces an instant 140 ft-lbs of torque and has 110 horsepower. Combined with a ZF14.4 lithium-ion battery, the SR/F is able to travel up to 200-miles in distance, and has a top speed of 124 mph.
Features include a charging system that allows for a 100% charge in 2.5 hours, or 95% charging in 2.0 hours, and there is also an optional 6 kW charging pack that can fully charge the bike's battery in 1.5 hours, or 95% in just 1 hour. Other features include a Cyper III operating system that can control the handling of the bike in select modes: Rain, Eco,
Street, and Sport.
Weighing in at 498-lbs, the ZERO SR/F electric motorcycle is the perfect bike for those looking for an alternative to the gasoline motorcycle, or those that are looking for an alternative to Harley-Davidson's LiveWire; the SR/F costs almost $10,000 USD less at $20,995 USD.
In other automotive news, this overhauled Lamborghini LM002 is hitting the auction block.
Click here to view full gallery at HYPEBEAST