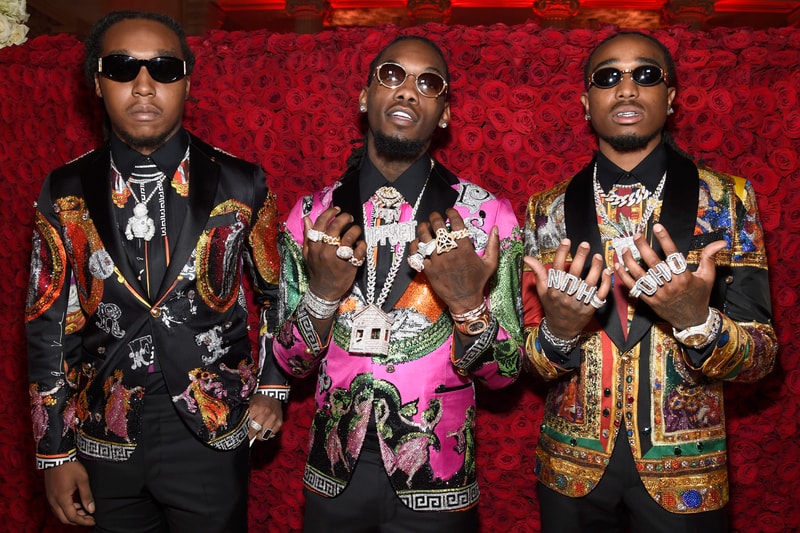 After initially stating Culture III as their forthcoming project, Migos are now letting fans take matters into their own hands.
Quavo initially set off the reaction with a series of tweets on his personal handle, starting with a possible hint for a Summer release date and followed by the question "YRN 2 ? C III? Or a Whole New Chapter??" The group's Twitter account published an official poll a couple hours later, urging fans to pick what they want to hear from the hip-hop trio next. "Vote now for the next Migos project!!!!" the exciting tweet read, giving the options of the pre-announced Culture III, Y.R.M. 3 and the long-awaited No Label 3.
The Culture III announcement was made by Quavo in October 2018, originally saying that the album is due "at the top of 2019." However, cousin and fellow member Offset revised its release date during an impromptu Twitter Ask Me Anything session in March 2019, claiming that the record is being pushed back to 2020.
Take a look at Quavo's tweets below and cast your votes before the poll closes.
In related news, Offset is facing felony charges for swatting a phone out of a fan's hand.
SUMMER TIME FLAVA OTW!!!!
Ppl Looked Lost Out There.

— QuavoYRN (@QuavoStuntin) May 5, 2019
YRN 2 ? C III ? Or a Whole New Chapter?? Fans Choose

— QuavoYRN (@QuavoStuntin) May 5, 2019
T R I L O G Y

— QuavoYRN (@QuavoStuntin) May 5, 2019
@Migos It's Time My Brothers

— QuavoYRN (@QuavoStuntin) May 5, 2019
Vote now for the next Migos project!!!!

— MIGOS™ (@Migos) May 5, 2019
Click here to view full gallery at HYPEBEAST