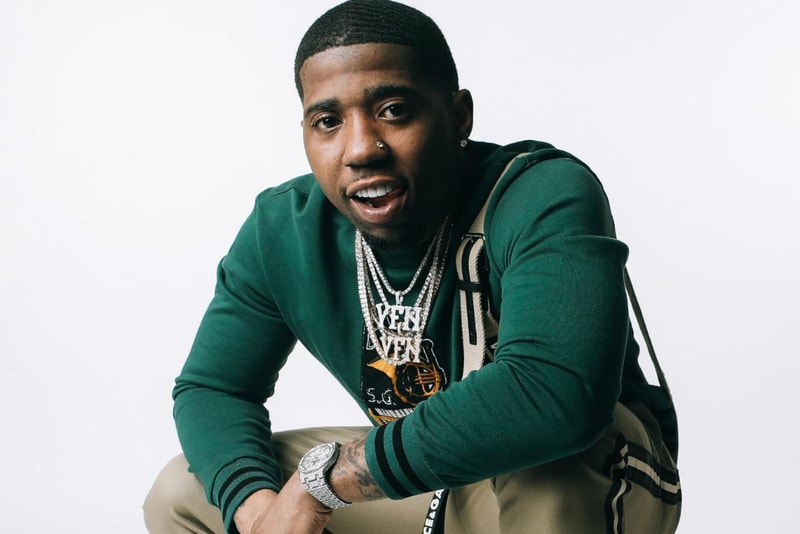 Following his meteoric rise from the WorldStarHipHop-propelled street-rap underground to mainstream stardom, YFN Lucci is jump-starting the rollout for his next major project by serving up a Trey Songz-assisted, crossover-ready single known as "All Night Long."
"I was in the studio with Hitmaka and he played a bunch of tracks and this one was a banger so I had to cut it," YFN Lucci tells us, revealing the origins behind today's release. "The song is about treating my girl right. I'm on the road a lot so I don't get to spend as much time with my girl as I would like to, so I wanted to write a song that shows how much I miss I be missing her and what I would do when I get a chance to see her. She's usually busy too so she can't travel with me all the time."
"I wanted a record for the streets," Lucci continues, sharing some insight into the back-story behind his next major project. "My fans are waiting for WM3 which it's on the way, this one is just a teaser with a bunch of street bangers for my friends. My smash single "All Night Long" is also on the mixtape. Another song that goes hard is 'Trap' featuring TI and Jeezy. DJ Drama and me have been talking about collaborating for a while so it was perfect time to do this mixtape with him for our fans."
You can check out both the lyric video for YFN Lucci and Trey Song'z "All Night Long" and the single's audio-stream below.
Click here to view full gallery at HYPEBEAST