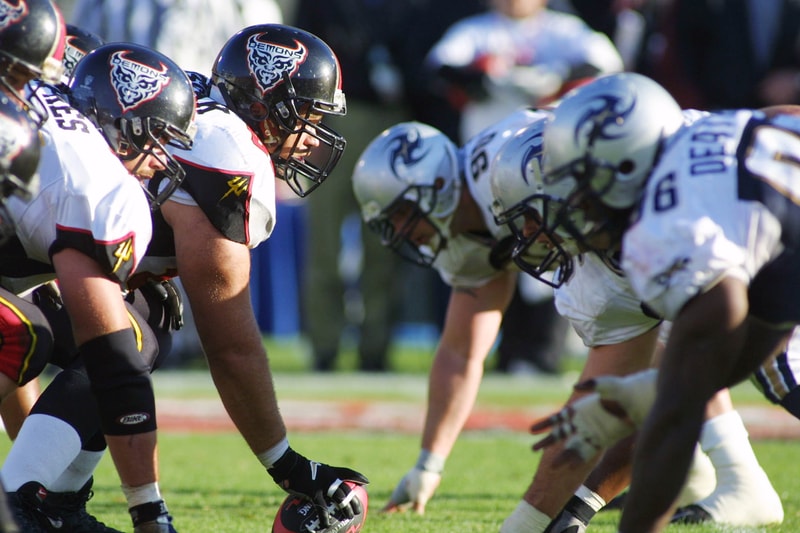 In early 2018, Vince McMahon announced he was relaunching his infamous football league, the XFL. Although fans will still need to wait until 2020 before the games take place, the XFL has shared today the logos and names of the eight teams that will be competing.
Over the past two years, the XFL has been working away to determine the team locations, as well as signing stadium agreements and hiring head coaches. The league has also already sent out hundreds of draft pool invitations to prospective players and has already signed veteran quarterback Landry Jones. A draft is then expected to take place in October, followed by a minicamp in December and training camp in January 2020. "We're anxiously awaiting the Labor Day cuts that will take place where there will be another group of players available," commissioner Oliver Luck said. "Things have gone as well as expected."
Each team will consist of 40-man rosters that will face off in a 10-game season. Check out the names and team logos below. The original XFL lasted for only one season back in 2001. McMahon has promised the revamp will be safer and more entertaining.
In more sports-related news, JAY-Z will not be signing partial ownership of an NFL team.
XFL Team Names

Dallas Renegades

Houston Roughnecks

Los Angeles Wildcats

New York Guardians

St. Louis BattleHawks

Seattle Dragons

Tampa Bay Vipers

Washington Defenders
Squad. #XFLTeams pic.twitter.com/Og4yKW07c4

— XFL (@xfl2020) August 21, 2019
Click here to view full gallery at HYPEBEAST