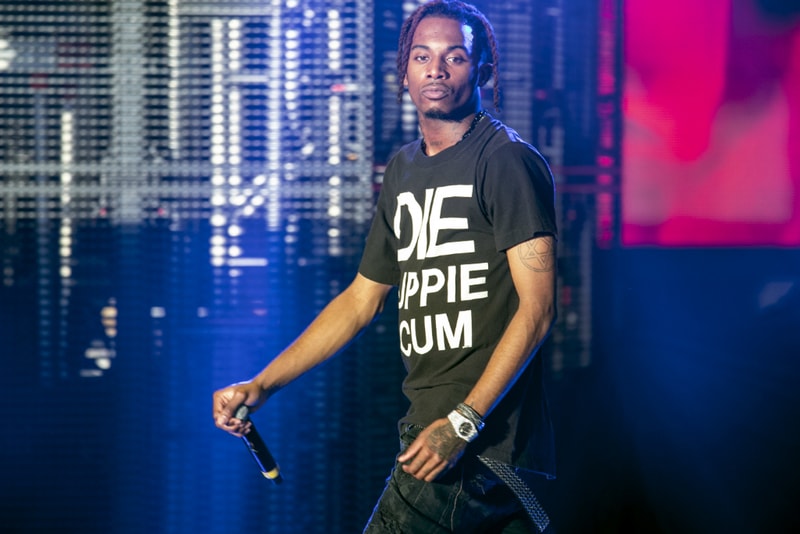 Xavier Wulf is teaming up with Playboi Carti and Young Nudy for a new remix of "Kid Cudi," a popular record from the duo. Known as "Pissy Pamper" and "Kid Cudi," the Carti and Young Nudy collaboration has received a strong following since it emergence. Now, Wulf is using the record as a platform to flex his own lyrical prowess, showing us a different side of "Kid Cudi."
"Okay I pull up high as f*ck right up front to where the venue was / Every time I look at her she feel like I'm the only one / Only thing I care about is livin life the best I could / Only wanna smoke and stay productive till the day is done," Xavier Wulf spits on today's remix of "Kid Cudi," delivering bars on weed, women, celebrating success and authenticity. "Pull up to my day ones kickin shit like Deawon / Then I played her favorite song she think we can get along / I aint got no beef wit bongs / But I rather roll the strong / She ain't tryna prolong she get to the provolone / Pull up to my block quick , pop out then I dip / At first I told her no but now I think I'll have a sip / Ever since I got my money right I'm smilin like the grinch / And I don't give a f*ck about no sucka n***a shit / I'ma pull up screamin I don't give no f*ck and that is it."
You can check out Xavier Wulf's new rework of Playboi Carti and Young Nudy's high-profile collaborative cut "Kid Cudi" below.
Back in July of last year, Xavier Wulf and MadeinTYO linked up for the "Match Hunters" video, which was released to support Xavier Wulf's full-length studio album from 2018, East Memphis Maniac.
Click here to view full gallery at HYPEBEAST