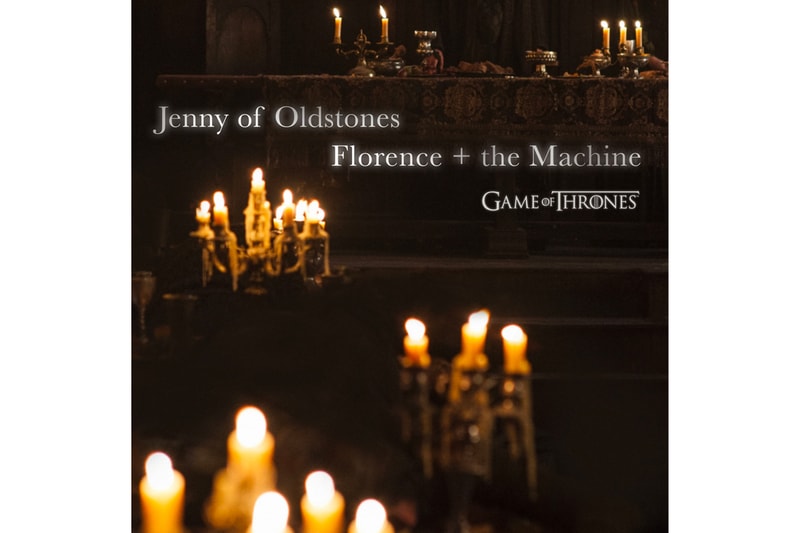 For those who overlooked it, Episode 2 of the final season of Game of Thrones closed with a new track from Florence + the Machine entitled "Jenny's Song." Initially performed by Podrick during the episode, the Celtic ballad is based on the old Westeros tale "Jenny of Oldstones" and could mirror the outcome of an important relationship in the series.
The legend revolves around Prince Duncan Targaryen, a man of royal blood who fell in love with a commoner known only as Jenny of Oldstones. Because of his role in society, he was forced to choose between sitting on the Iron Throne or being with his beloved. The Prince ultimately chose Jenny and havoc was wreaked in the land; "The Prince of Dragonflies loved Jenny of Oldstones so much he cast aide a crown, and Westeros paid the bride price in corpses," the tale goes.
"Jenny of Oldstones" speak of a similar situation in the present time. Jon Snow has revealed his real Targaryen-Stark lineage to his lover (and newfound aunt) Daenerys Targaryen, legally making him next in line for the Iron Throne. This, of course, leaves a bad taste in the Mother of Dragons' mouth as she has fought all her life to reclaim the throne. As the episode ends with the Ice King and his ghouls approaching Winterfell, their precarious relationship may once again make Westeros pay the price in death.
Stream "Jenny's Song" on Spotify and Apple Music below and catch Game of Thrones every Sunday night exclusively on HBO.
In related news, here are the best memes of Game of Thrones Season 8 Episode 2.
Click here to view full gallery at HYPEBEAST