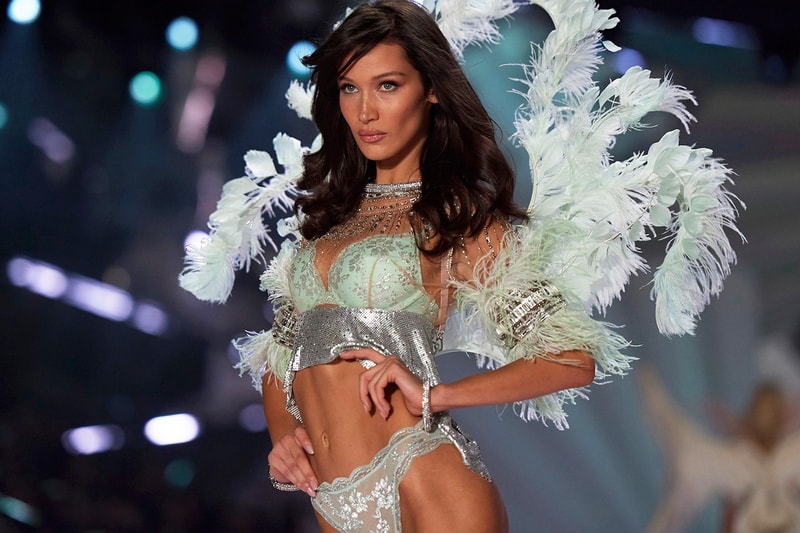 After calling out Kim Kardashian for copying sunglasses designs from Emilio Pucci, Diet Prada has revealed documents from insiders showing that Victoria's Secret stole designs from high-end lingerie label Fleur du Mal for its upcoming fall collection. The comparison shots of products from the two brands seem almost identical, as seen below.
According to the fashion watchdog, an associate buyer at the lingerie giant placed a massive web order worth $12,656 USD from Fleur du Mal. The Instagram post not only included comparison shots of the two designs, but also the actual receipts showing the purchase. The allegedly copied designs come from the high-end brand's Lily collection featuring bras and panties priced around $48 USD to $148 USD. "Half of the order was for Fleur du Mal's embroidered and appliquéd Lily bras and panties, dupes of which unsurprisingly showed up for sale on VS' website and Instagram two days ago (at half the price)," the caption reads.
Other than the copied designs, however, the two brands are seen to have some connections – Fleur du Mal's founder Jennifer Zuccarini previously worked as design director at Victoria's Secret from 2008 to 2011, leaving to start her brand in 2012. Being loved by A-list celebrities like the Kardashians, Ashley Graham and Lady Gaga, the brand quickly gained popularity. As of now, both parties have yet to make a statement regarding the allegations, but Fleur du Mal uploaded a photo of the bra in question shortly after Diet Prada shared its post.
Stay tuned as more details surface. Meanwhile, read about the real reason why supermodel Karlie Kloss left Victoria's Secret.
Click here to view full gallery at HYPEBAE