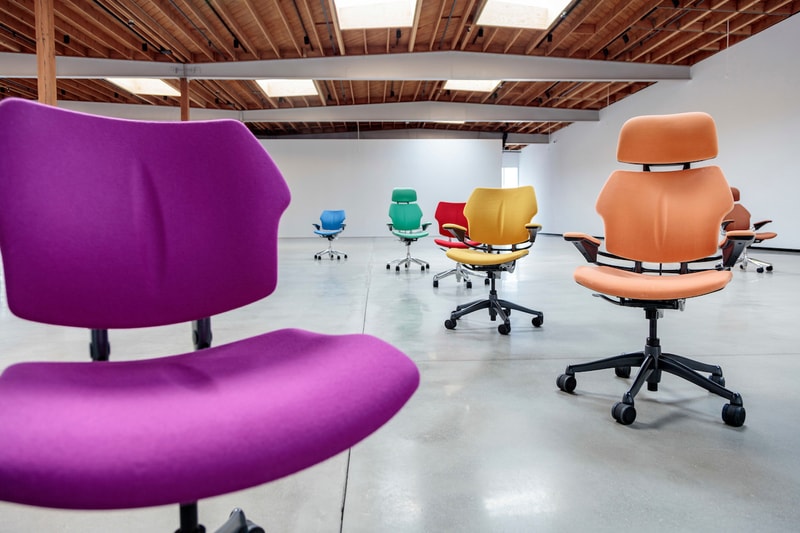 Swiss contemporary artist Urs Fischer launched his latest exhibition at Jeffrey Deitch Gallery in Los Angeles. Entitled "PLAY," the presentation features nine autonomous office chairs moving throughout the white cube space. Each chair is equipped with wires, sensors, and functioning AI that enables them to move about on their own. As the exhibition nears its end on June 15, the movement of the chairs will become more adept. The choreography of the interactive work was made in collaboration between Fischer and Madeline Hollander.
"Fischer seeks to create sculpture through interaction. While the chairs are the most visible part of 'PLAY', the work unfolds through exchange, expectation, and frustration. As you stand in the gallery, a chair might approach timidly or full of boisterous energy and engage you in any number of actions. Yet, the chairs defy preconceived notions of how they should behave," said the gallery in a statement.
Tour the exhibition above and learn more about "PLAY" by visiting Deitch's official website. Also, be sure to check out the Instagram posts below to see the chairs in action.
For more dynamic shows, check out Georgia Hill's "A Measure of All Things" solo exhibition in Melbourne.
Jeffrey Deitch Gallery
925 N Orange Drive
Los Angeles, CA 90038
Click here to view full gallery at HYPEBEAST