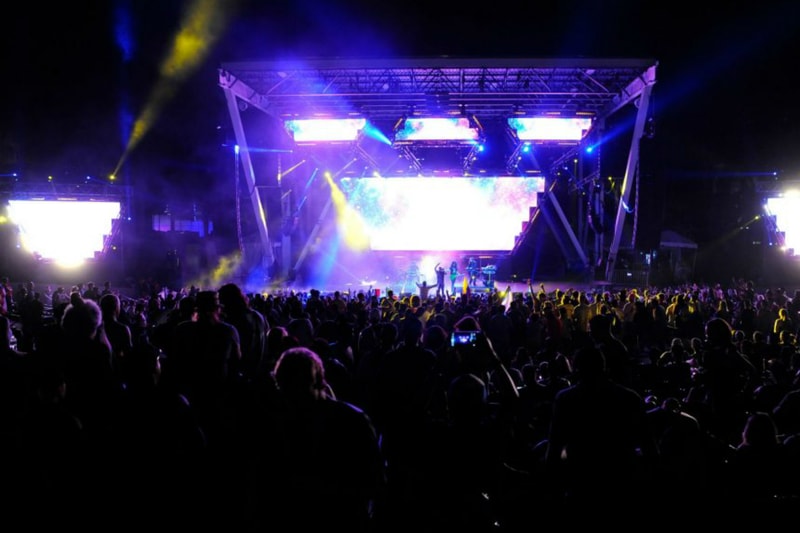 Ultra Music Festival moved from the former venue, Bayfront Park, to their new locations, the Historic Virginia Key Beach Park and Miami Marine Stadium Flex Park, after many residents complained about the event's noise.
However, the move didn't come without any hiccups. After the first day of the festival, thousands of people were left stranded on an island for hours due to transportation issues. Many concertgoers vented on social media and even went as far to dubb the festival Fyre Fest 2.0.
The New York Post reports that concertgoers were stuck on Virginia Key island for hours after the last show ended at 2 a.m. Some individuals waited in line for the event's 200 shuttle buses, while the majority of the attendees just walked miles to get back to Miami.
The festival released a statement following the debacle, "Last night, many of you experienced challenging transportation conditions leaving the festival. This is unacceptable and inconsistent with the high standards you have come to expect from us. For this, we are sorry."
The rest of the festival went on with considerable less chaos, the Miami Herald reports.
Fyre Fest was a 2017 luxurious music festival that turned out to be a complete disaster. Billy McFarland, the festival's founder, plead guilty to two counts of wire fraud and was sentenced to six years in federal prison. The now-infamous festival spurred two documentaries.
OFFICIAL STATEMENT:

Last night, many of you experienced challenging transportation conditions leaving the festival. This is unacceptable and inconsistent with the high standards you have come to expect from us. For this, we are sorry.

(1/3)

— Ultra Music Festival (@ultra) March 30, 2019
Gettin on the bus near the old Miami Herald site to head to Virginia Key #Ultra2019. There are lots of buses lined up here. I got on one to head to the main stage. It's almost full. pic.twitter.com/6shFv031Ps

— Joey Flechas (@joeflech) March 30, 2019
Click here to view full gallery at HYPEBEAST