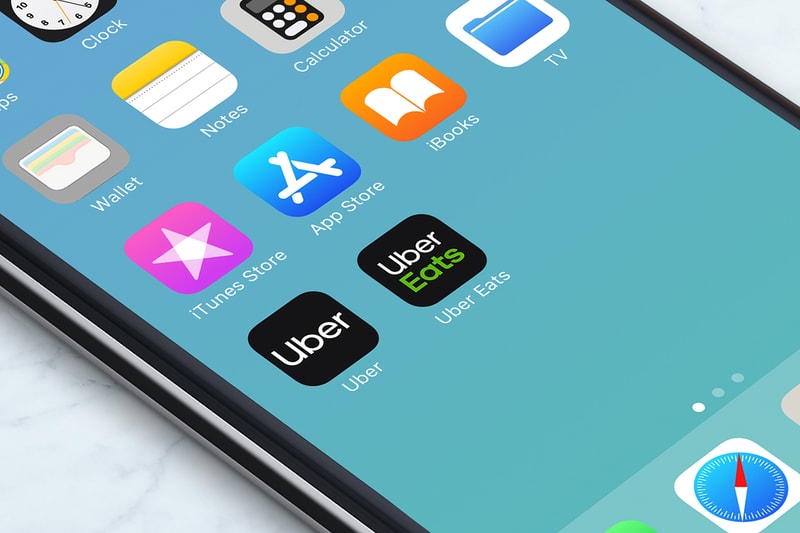 Uber has updated its ride-hailing service by merging its Uber Eats food delivery platform into its main app. Users on iOS and soon on Android will be able to catch a ride with Uber and order food in-app straight to their door, making for a move which could bring new customers to its mobile-based taxi service.
The merged app is currently available to all iOS users in cities who don't have access to Uber's bike and scooter food delivery service. Uber aim to expand this to all users who are outside micro-mobility cities soon. An Uber spokesperson told TechCrunch, "We're rolling out a new way to order Eats directly in the Uber app on Android (we've already been experimenting on iOS)… This cross-promotion gives riders who are new to Eats a seamless way to order a meal via a webview instead of opening up the App Store for download."
Uber's CEO announced on an earnings call that cross-promotion of its Uber Rewards scheme is a crucial part of the expansion. Users gain reward points on both the standalone Uber and Uber Eats app and together, riders with higher reward tiers will be applicable for free Eats delivery — a convincing scheme when in the back of a cab. The Uber Eats app is still available to use by itself for those not searching for food on the move.
In other news, Uber has announced it may ban rider with low ratings.
Click here to view full gallery at HYPEBEAST