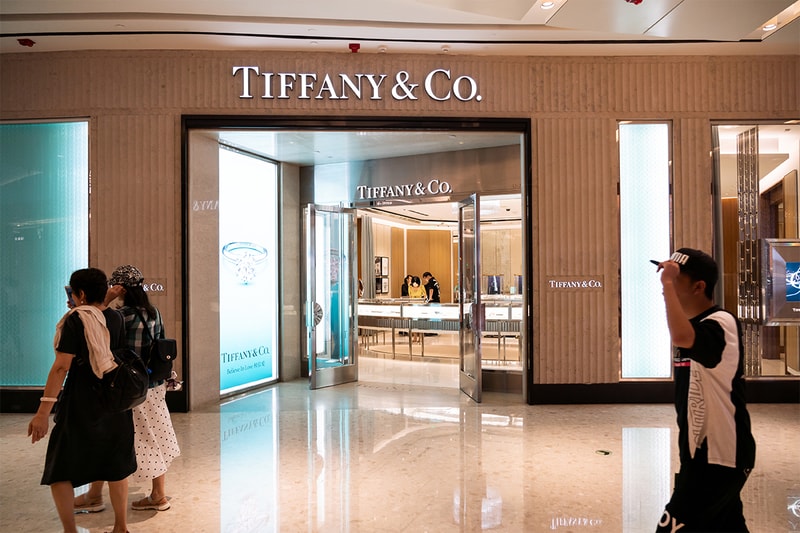 In the hopes of reaching out to a larger audience, American luxury jewelry retailer Tiffany & Co. has debuted its first-ever comprehensive men's collection. While the company has sold more traditional accessories for men before, such as cufflinks and money clips, the new range will bring in bracelets, necklaces, cuffs, and more, amounting to almost 100 new designs come October.
It's no surprise that Tiffany & Co. has expanded its offerings to a new demographic in an attempt to boost its revenue. Last November, the retailer's shares plummeted after reporting less-than-expected sales, largely due to reduced spending from Chinese tourists, according to CEO Alessandro Bogliolo. One clear way to remedy the situation would be to tap into the men's jewelry market, which currently stands as a $5.8 billion USD industry. While that amount pales in comparison to the women's market, which is roughly worth $33.2 billion USD, the former is reportedly on the incline — up 23 percent since 2013 — whilst the latter is declining. For this reason, we've seen many other brands such as Gucci and Louis Vuitton pushing their own men's jewelry lines, both big names soon to be competing against Tiffany & Co.
Those interested in Tiffany & Co.'s upcoming men's collection will be able to find it over at the brand's various retail locations and online store come October, with prices ranging from $200 USD to $15,000 USD.
Elsewhere in fashion, Vetements has dropped a premium button-down with exaggerated lambskin leather fringes.
Click here to view full gallery at HYPEBEAST