Everyone remembers the '80s differently. Some think Madonna, white-lace hair accessories, and perms, while others see Kangol and Jheri curls. But for designing duo Phillipe and David Blond of The Blonds, the indulgent decade is defined by one memory — specifically, one movie: Scarface. When the 1983 film starring Al Pacino as Cuban refugee-turned-drug kingpin Tony Montana premiered, it skyrocketed to the zeitgeist for its unprecedented levels of violence and drug use — and for the decadent lives of Montana and his wife Elvira Hancock (Michelle Pfeiffer).
Most well-adjusted people wouldn't want to switch places with either of the film's protagonists, but even legendary movie critic Roger Ebert felt compelled to point out that the appeal of their extravagant, devastatingly rich lives was hard to deny. "Wouldn't we all like to be rich and powerful, have desirable sex partners, live in a mansion, be catered to by faithful servants — and hardly have to work?" Ebert wrote. Nearly 40 years later, The Blonds are asking a similar question: What if we didn't want less? What if we wanted more… of everything?
In stark contrast to the growing minimalist trend, The Blonds didn't restrict the drama to the clothes in their latest fall collection: They wanted to extend the retro theme to the fingertips, too. So they enlisted CND's design team, led by Style Director Jan Arnold, to bring their animal-printed, jewel-toned, frosted mood boards to life in lavish nail art. They delivered, with claw-like nail shapes, neon coats of polish, and veils of crystals (that pay homage to Hancock's famous habits, if you know what we mean). Ahead, an exclusive look at the CND nail creations for The Blonds' Autumn/Winter 2019 collection.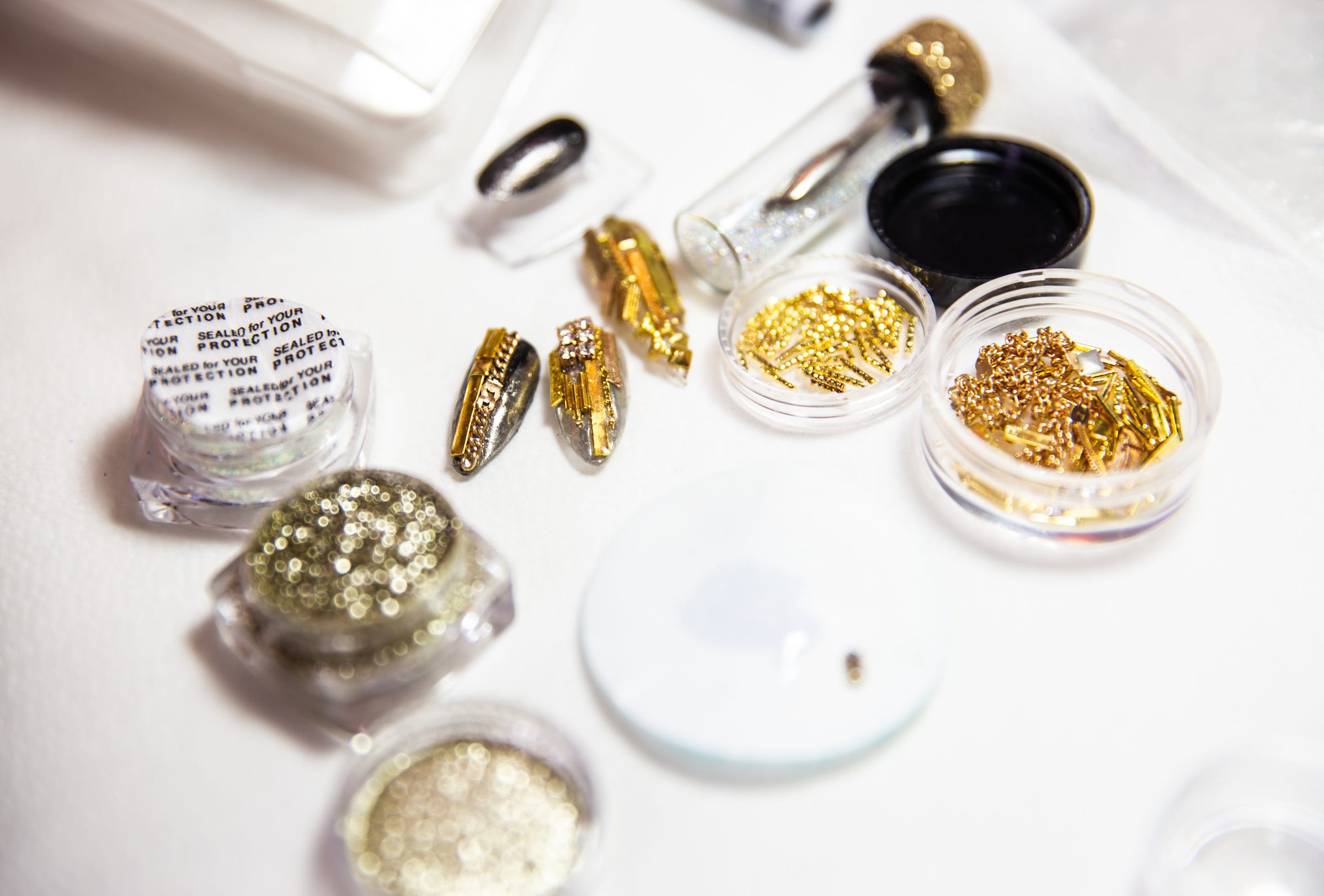 Like what you see? How about some more R29 goodness, right here?
11 Manicures With Teeny-Tiny Hearts You'll Want To Wear Well Past Valentine's Day
13 Valentine's Day Nail-Art Ideas That Are Chic, Not Cheesy
The Prettiest Pink Nail Polishes Ever Created, According To The Pros
Source: Refinery29 – Samantha Sasso