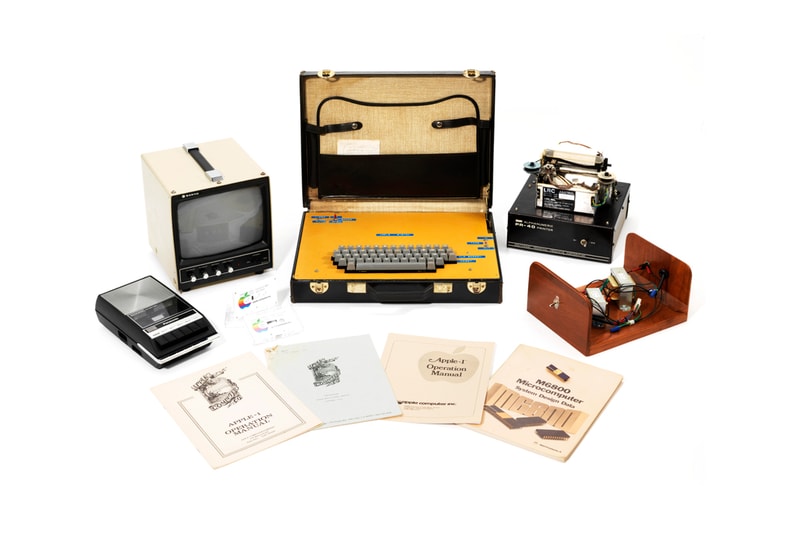 Back in 1976, Apple released its first ever computer — the Apple I. Hand-built by co-founder Steve Wozniak himself, the computer sold for $666 USD at the time, with only roughly 200 believed to be made in the world. Now, one of these original Apple I computers have been sold for almost $500,000 USD.
Auctioned for £371,260 GBP — or roughly $471,000 USD — at Christie's auction house , this Apple I is extremely rare and unique thanks to its leather briefcase housing: the original Apple I computers did not come with a case, so owners would have to figure out a solution themselves. Out of the 200 made back in '76, an Apple I Registry run by the brand's enthusiasts believes that only around 68 still exist, the rest being destroyed over time. This special briefcase edition of the computer was listed as number 10, its previous owner being Rick Conte, who bought it at the time to learn how to program BASIC. The computer was then donated to the Maine Personal Computer Museum in 2009 before being sold to various subsequent private owners.
For more antique goodness, check out this 1960 Rolls-Royce VIP 1000 decanter set.
Click here to view full gallery at HYPEBEAST