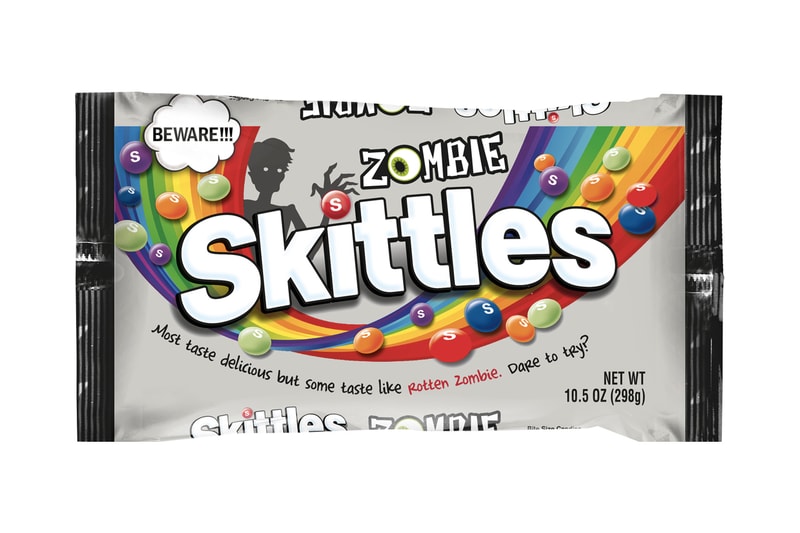 Following its special Sweet Heat pack that quickly rolled off the shelves last year, Skittles is back with a spooky new flavor for the fall season – Zombie Skittles.
Apart from Skittle's classic rainbow logo, the packaging is colored in grey, featuring a ghoulish silhouette behind a thought bubble that says "BEWARE!!!" Captioned below are the words "Most taste delicious but some taste like Rotten Zombie. Dare to try?" Among the five sweet flavors served in each pack, Petrifying Citrus Punch, Mummified Melon, Boogeyman Blackberry, Chilling Black Cherry and Blood Red Berry, one horrendous "Rotten Zombie" piece will be included in the mix, only to be discovered upon chewing.
Those brave enough to partake in this twisted game of "rotten roulette" can find the Zombie Skittles at major retailers nationwide.
Elsewhere, Krispy Kreme and Reese's have crafted a duo of chocolate and peanut butter-filled doughnuts.
Click here to view full gallery at HYPEBEAST