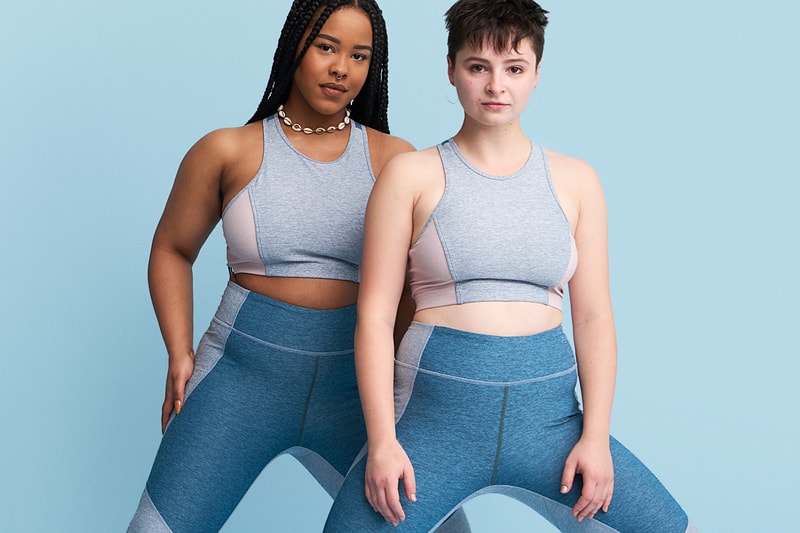 The Wing unveils a limited-edition, custom collection in celebration of the highly anticipated return of HBO's show Big Little Lies. Stars of the binge-worthy show include Reese Witherspoon, Nicole Kidman, Zoë Kravitz, Shailene Woodley, Laura Dern and for the upcoming season Meryl Streep. Since The Wing is well known for cultivating a safe space for women to collaborate, the capsule features products created by female entrepreneurs: Tyler Haney, founder and CEO of Outdoor Voices, Karla Gallardo and Shilpa Shah, co-founders of Cuyana and Lizzie Fortunato, founder of her eponymous jewelry company.
Activewear company Outdoor Voices created a two-piece set featuring an Athena Crop Top and 3/4 Two-Tone Legging. Haney notes that five years ago when she founded her company that the market was dominated by men and that she wasn't taken seriously at first. In an official release, she broke down that when creating Outdoor Voices, she adopted a strong mindset with the support of her mom and friends that filled her with the confidence in herself to change the minds of the naysayers.
Up next is Cuyana, launching an exclusive leather Circle Belt Bag in a rich tan tone. When speaking of the partnership with The Wing, Gallardo shares that Cuyana is a "company made by women, for women." She goes on to share that the company is always mindful about any opportunities where they can support each other in a meaningful way. While co-founder Shilpa Shah, notes that creating something that celebrates supporting women and empowering victims of domestic violence is a huge honor.
Lastly, Lizzie Fortunato designed a golden pair of freshwater pearl earrings featuring a rose quartz accent. When designer the pieces, Fortunato shares that the team was focused on a palette "conjured by the California coastline." She went on to expand upon the key design details:
"The mother of pearl and peachy-pink rose quartz reminded us of sunset over the Pacific and it was important to us to use colors that convey the sense of "California Cool" that Big Little Lies so embodies. We also love the on-trend asymmetrical silhouette. Pearls and gold earring tops keep the earrings classic but the asymmetry gives them a little edge."
As a whole, the capsule provides a timely moment for Outdoor Voices, Lizzie Fortunato and Cuyana to showcase the sheer talent of their teams. A portion of the proceeds of the collection will go directly to the National Network to End Domestic Violence.
The Wing's Big Little Lies collection will be available on their website, starting today. Season two of HBO's Big Little Lies premieres on June 9.
Click here to view full gallery at HYPEBAE