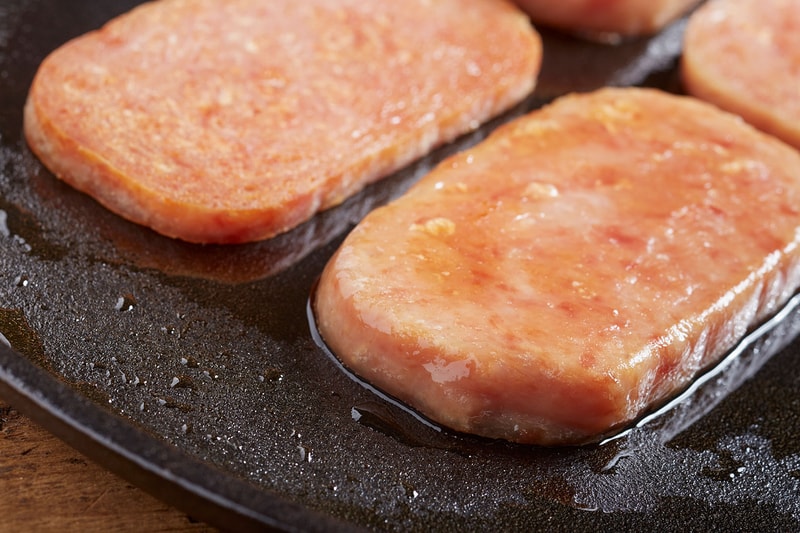 Fall is without a doubt the season of pumpkin spice, as seen from previous years in pizza, ice cream, Oreos and Cheerios. Recently, reviews on a new pumpkin spice-flavored SPAM® surfaced ahead of its official launch, leaving the internet shocked.
While the product was originally teased two years ago on social media, it was never actually released. "Just in time for fall—SPAM® Pumpkin Spice! Ok, it might not be real, but you can still put it on your holiday wishlist," the caption reads. Fortunately(?), it'll be arriving this year at SPAM®'s online store and Walmart.com on September 23.
As reviewed by The Daily Meal, the special ham looks exactly like the original version but with the additional pumpkin spice scent, which intensifies once being fried up. Apparently, it doesn't taste all that bad – it has the original soft texture and expected salty flavor along with cinnamon, clove, allspice and nutmeg scents and a hit of sweetness. "Honestly, it would go great with some eggs and waffles," a taster told the food publication.
Would you try it? How far would you go for pumpkin spice? Let us know in the comments below.
In case you missed it, Lucky Charms will be offering bags filled with only its marshmallows. 
Click here to view full gallery at HYPEBAE