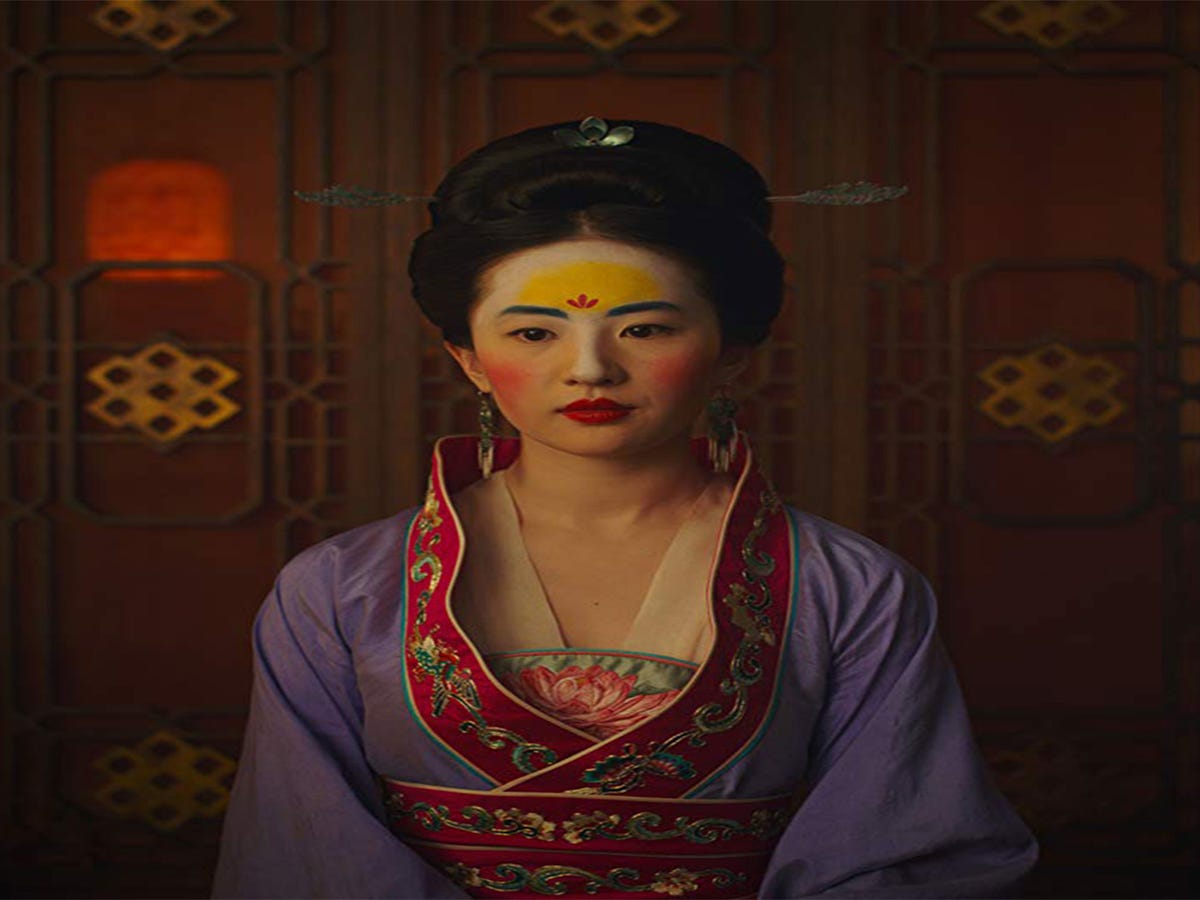 Disney's live-action version of Mulan is facing controversy today after reports surfaced that actress Liu Yifei, who is set to play the titular warrior in the upcoming Disney film, posted a message on Chinese social-media site Weibo in support of the police in Hong Kong.
"I support the Hong Kong police. You can all attack me now. What a shame for Hong Kong," Yifei is reported to have written.
Many in China believe that the Hong Kong police used excessive force on protestors who were peacefully demonstrating for government reforms. This week, the Chinese government this week likened the actions of the protestors to that of terrorists.
Twitter users shared the hashtag #BoycottMulan in response to Yifei's comments. Some noted that the legend of Hua Mulan — about a fifth-century Chinese woman who disguises herself as a man to take her father's place in the army — is about fighting for the defenseless. In this case, many felt that the Hong Kong police, who reportedly used tear gas on protestors as well as other measures considered extreme, could be likened to the oppressors in the legend, which was adapted for the animated film.
I feel so bad for everyone who worked so hard on this film. One person's actions threw everyone else's hard work down the drain. Think before you act. #BoycottMulan pic.twitter.com/8sQJ3Gwriv

— Nima 🏹 (@nimapatell) August 16, 2019
Yes we're different but don't forget Human Rights is the fundamental life and freedoms that everyone shall enjoy it since we were born. All human beings are legally equal. Shame on you Liu Yifei and China #BoycottMulan pic.twitter.com/M9axIXaHlU

— jaimah🐶educatedʕథ౪థʔ (@janjaimah) August 16, 2019
Mulan is fighting for the defenseless peeps and Liu Yifei is supporting hongkong brutality. #BoycottMulan pic.twitter.com/nFOWBp788e

— G A G O (@iellyssa) August 16, 2019
#BoycottMulan there's never a reason to support police brutality pic.twitter.com/vsMKFkEUlK

— 🌈🤖 (@spicypicasso) August 15, 2019
In the 1998 classic, Ming-Na Wen voices Mulan, while Lea Salonga provides her singing voice. Disney went through an extensive casting process to find their Mulan for the live-action movie: The company sought a young actress who was ethnically Chinese and auditioned thousands for the part. A trailer for the upcoming film hit the internet in July, but now, many of the top YouTube comments are about Yifei's alleged support of the Hong Kong police.
Mulan is slated for release March 27, 2020.
Disney could not be reached for comment at time of publication. Refinery29 has reached out to Yifei for comment.
Like what you see? How about some more R29 goodness, right here?
Meet The Real Star Of Where'd You Go Bernadette (It's Not Cate Blanchett)
Sign Those Contracts: Big To All The Boys I've Loved Before Sequel News Has Arrived
The Small But Mighty Cast Of Where'd You Go, Bernadette
Source: Refinery29 – Kaitlin Reilly