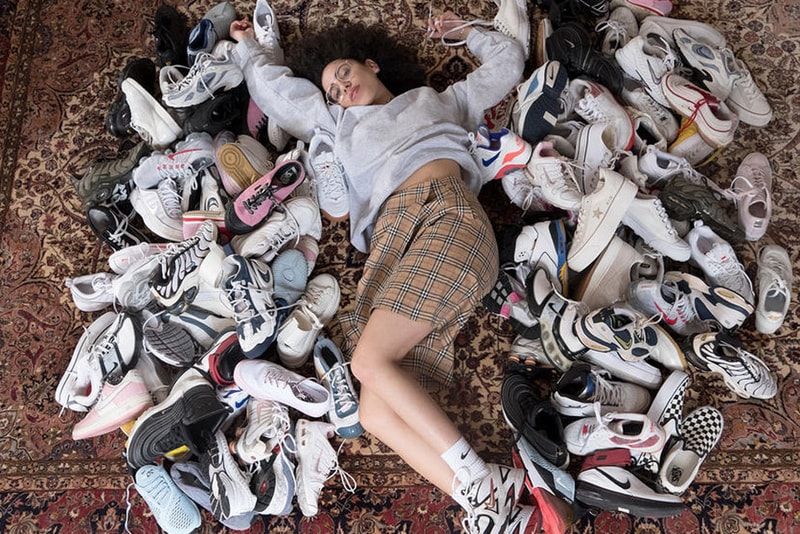 Marie Kondo's new Netflix series is driving a new fashion trend but not in the way you might think. Tidying Up With Marie Kondo has inspired hypebeasts (and their girlfriends) to clean out their full closets and sell some of their unused grails including sneakers and clothing. The "Marie Kondo Effect" has had mixed reviews from people who want to hold onto their hard-earn purchases. Twitter user @adultblackmale shares in a Grailed listing that his listings were a result of pestering from his significant other: "Only selling because my gf is Marie Kondo-ing the shit out of my closet." Another user complains: "Barely worn, wife is making me Marie Kondo it. Great."
Since the early January airing of the show over 30 listings on the resale platform have mentioned Marie Kondo specifically by name. Items like Supreme box logo hoodies and COMME des GARÇONS pants are now on-sale for competitive prices due to pressure to empty closet space and maintain a wardrobe that sparks joy.
Check out some live reactions of the "Marie Kondo Effect" below and be sure to peep our three-step guide to organizing for sneakerheads.
lot of dudes on grailed are real pissed at marie kondo right now lol pic.twitter.com/aymti35KpT

— cj (@adultblackmale) February 27, 2019
i have a crush on marie kondo not only bc she's cute but bc everything is dirt cheap on grailed now

— Lt. Col. Jojo Beans (@joecamp0) February 27, 2019
Click here to view full gallery at HYPEBAE