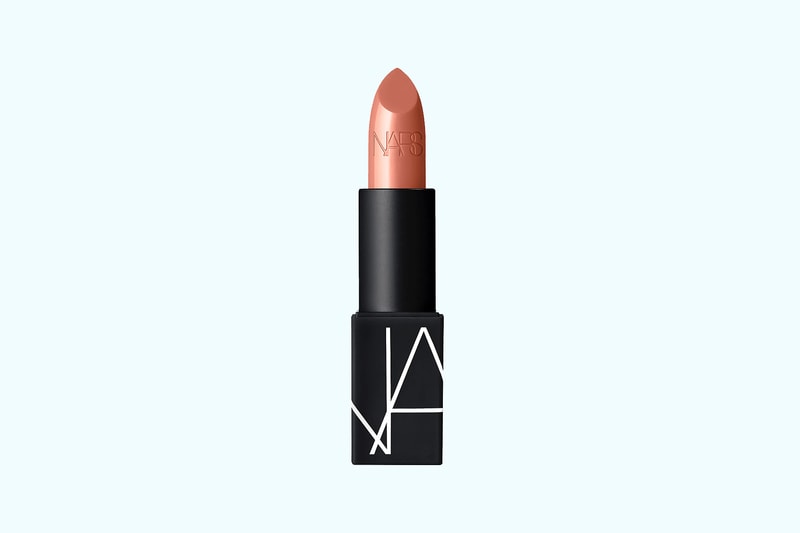 Charlotte Tilbury's "Walk of Shame" eyeshadow palette has already sparked controversy this week, and now, NARS has gotten the attention of the Internet with a recent advertisement for its new lipstick line. The makeup brand's Instagram ad features a video of melting lipstick with a teaser photo that viewers are saying looks phallic. To add fuel to the fire, the caption reads, "When the nudes keep you up all night." Take a look at the ad below.
As you can imagine, the comment section is filled with a mixed bag of reactions about the sexually explicit video. Some people find it hilarious, writing, "Promote whoever came up with this idea," "I never thought I'd get turned on by lipstick," "NARS, y'all are saucy! I like it," and more. Others were not as impressed, commenting, "Wow this is so wrong. We do love the sexual narrative as long as it's clean. You went overboard @narsissist from cool to trash real quick," "Gross and inappropriate ad @narsissist and that is coming from a gay guy," and "I can't wait till a time when no part of a woman's body is associated with male pleasure. Nars, you are literally part of the problem."
Not only are people going off in the Instagram comments, but Twitter has been set ablaze with opinions as well. Of course, when it comes to topics that the Internet is divided on, Twitter queen Chrissy Teigen also chimed in. Scroll down below to see the best reactions.
NARS' new lipstick range is available now on NARS' online store for $26 USD. If you're on the hunt for more lipstick options, check out Fenty Beauty's new Poutsicle Lipstick shades.
honestly in love with this color and now I must have it to soften my boner

— christine teigen (@chrissyteigen) August 12, 2019
Clearly, they are not targeting the lipstick lesbian market ??‍♀️

— Leah McElrath ?️‍? (@leahmcelrath) August 11, 2019
Honestly I live for NARS branding lol ❤️ #orgasm

— Manny MUA (@MannyMua733) August 13, 2019
This makes me want to buy one, said no one ever. Gross.

— Cas (@Sass4dayzz) August 12, 2019
this ad just cured my dry spell tbh

— KEVIN CARNELL (@mrkevincarnell) August 12, 2019
Their PR Dept. needs restructuring. Or fired.

— Rogue?ICallBS?Laure ?? (@Lauremari2) August 12, 2019
— Boom ChickenNuggets (@JoRodl) August 12, 2019
Click here to view full gallery at HYPEBAE