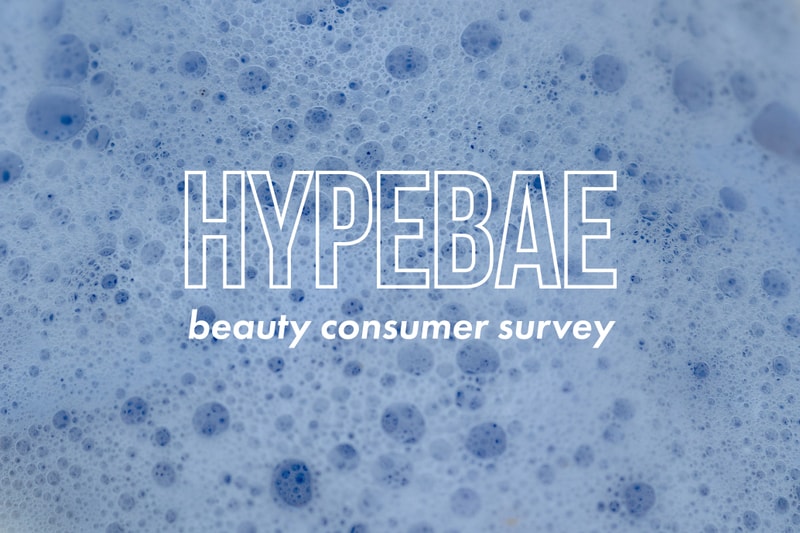 Today's world of skincare and makeup is as diverse as it is alluring. What does toner actually do? Do I put on face oil before or after moisturizer? What exactly is hyaluronic acid? After launching HYPEBAE Beauty back in December 2018, we set out to find the answers to many of these questions. In that time, we've learned countless lessons from dermatologists, skincare founders, makeup artists and fellow beauty lovers alike. However, with as many answers as we've accumulated, we've also come up with many more questions.
Here at HYPEBAE, we're constantly exploring further and digging deeper. We not only want to learn more about the industry, but also the demographic that makes up our audience. We want to discover more about our readers and how they perceive and use skincare. Which beauty essentials are considered your travel must-haves? How rigorous is your skincare routine – are you a minimalist or maximalist? What sort of products are you using on a daily basis? How important are organic ingredients to you?
To find answers to these questions, we've decided to make our first-ever foray into an investigative study – the HYPEBAE Beauty Consumer Survey is now officially live. Over the course of the next three weeks, we invite all of our readers to take part in our beauty survey. With the answers, we hope to obtain a better understanding of what drives each beauty purchase. The study will provide insight into what resonates with beauty aficionados and what repels. After carefully analyzing the results, we aim to tailor a more enriching and well-balanced experience for our readers.
If you would like to take part in the survey, please follow the link. Each survey submission will be entered into a giveaway contest, with one lucky winner at the end of each week selected for a prize. The schedule is as follows:
Week 1: July 15 – 21
Treasures of NYC presents a Prada Backpack (estimated value of $400 USD)
Week: 2 July 22 – 28
TBD
Week 3: July 29 – Aug 3
TBD
Thank you for participating in our survey. We look forward to receiving your input.
Click here to view full gallery at HYPEBAE