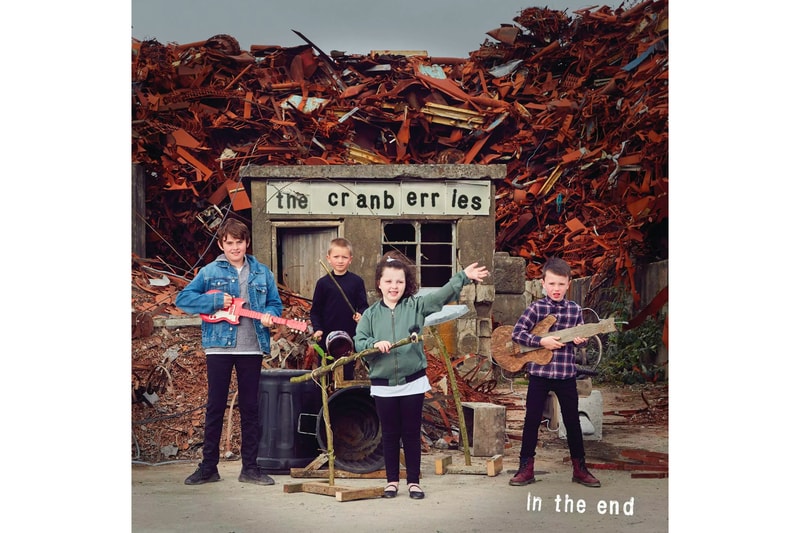 Iconic Irish band The Cranberries have released a chillingly-beautiful farewell ballad that is the final song recorded with the late band frontwoman Dolores O'Riordan.
Fittingly titled "In The End," the title track for the band's final album, the new track channels much of the singer's unfathomable vocals that have been placed alongside soft strings and toned-down drums. The track is the last of the new album's material, well-placed at the end to commemorate both O'Riordan as well as the band's long history, which marks their 30-year anniversary this year. In a press release, member's shared various thoughts on the track, "what a way to finish the record. To have 'In The End' as the last song is just perfect," shared drummer Fergal Lawler. "Lyrically, it is self-explanatory," adds guitarist and songwriter Noel Hogan, "it speaks for itself, it just is a lovely feeling and it's a gorgeous song."
After the singer tragically passed early last year and a period of mourning, the band felt the need to carry out the legacy and to finish the album with the recordings they have enlisted longtime producer and collaborator Stephen Street to help finish the album. As the band previously noted, there are no intentions to replace the prolific singer or even remain a band after the release of the new album, In The End.
You can stream The Cranberries' final track "In The End" below. The album arrives on April 26 via BMG.
In case you missed it, listen to the band's previously released "Make Me When It's Over."
Click here to view full gallery at HYPEBEAST