Welcome to Hype Machine, our hit-list of the top reviewed products across the web — according to a crowd of die-hard shoppers. Call this your 4-star & up only club, with entry granted by our devoted-to-the-goods shop editors.
With design -roots dating back to the 17th Century, loveseats originated as additional seating for fitting women wearing the customary large hoop-skirt fashion of the time — and eventually transitioned into appropriately intimate locales for smitten courters (gaining the two-seater sofa its sweet namesake). With all fashion and romance origins set aside, the compact couches are major modern-day solutions for small-space furnishing — especially where style, budget, and sizing strikes.
As far as weighty investment pieces go, couches take the home-furnishing cake; The goods serve as important stylistic anchors inside living spaces, provide physical support for lounging endeavors, and also tend to tote high price tags. Since our tiny studio apartments (and wallets) will not be fitting that luxe Restoration Hardware sectional, we waded through a sea of the smaller and more budget-friendly options available. Ahead we've rounded up the top-reviewed loveseats out there, according to the small-space and budget-savvy dwellers who bought them. From statement-making to minimalist-chic, comfy-cozy, oversized, and easy-to-assemble, any one of the two-seater options ahead is approved and ready for tiny apartment investment…And/or holding romantic court in hoop-skirt affairs.
At Refinery29, we're here to help you navigate this overwhelming world of stuff. All of our market picks are independently selected and curated by the editorial team. If you buy something we link to on our site, Refinery29 may earn commission.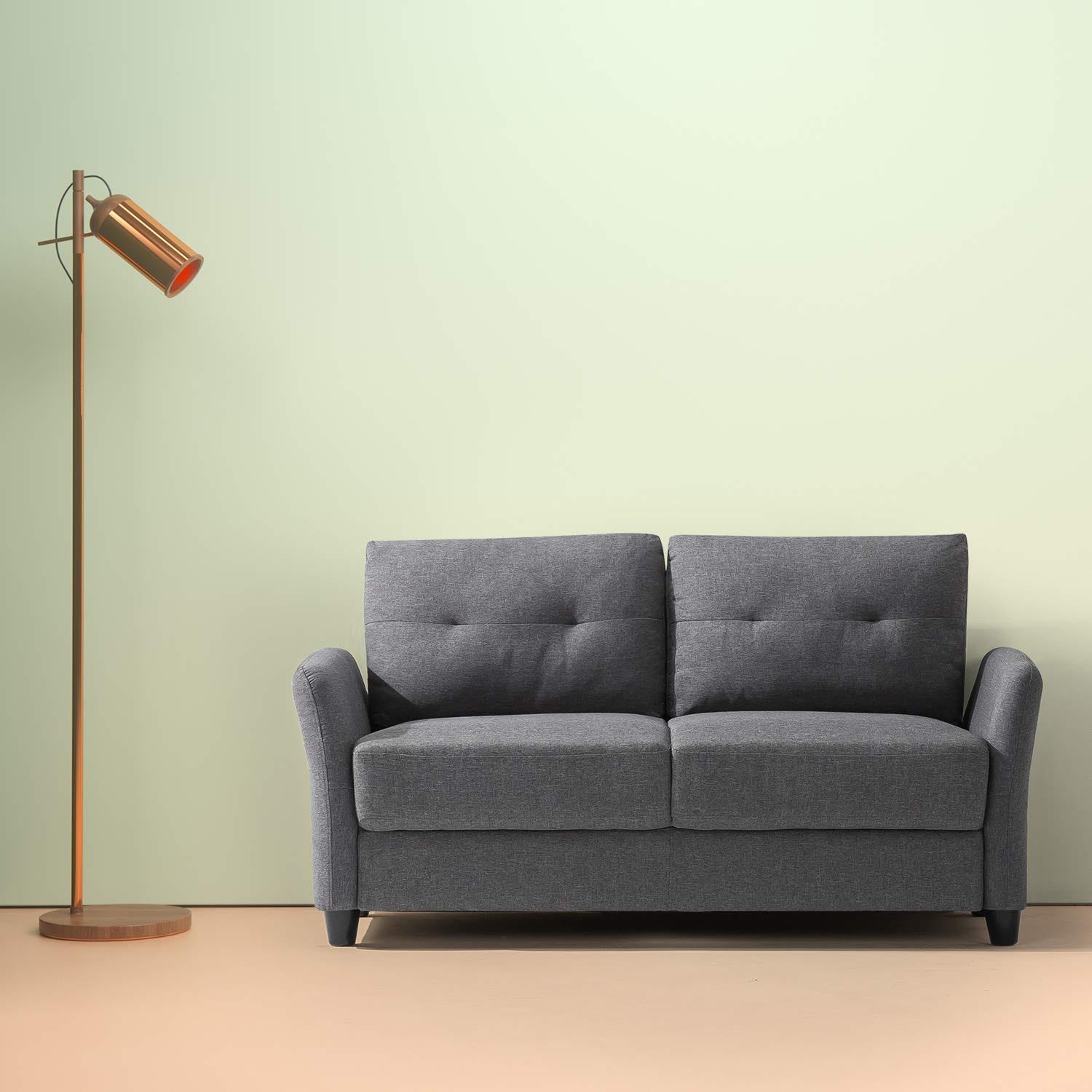 Like what you see? How about some more R29 goodness, right here?
Download These Apps If You're Struggling To Furnish & Decorate Your Home
Experts Say These Are The Best, Easiest Houseplants To Own
Under $30 Throw Pillows To Affordably Restyle Your Space
Source: Refinery29 – Elizabeth Buxton