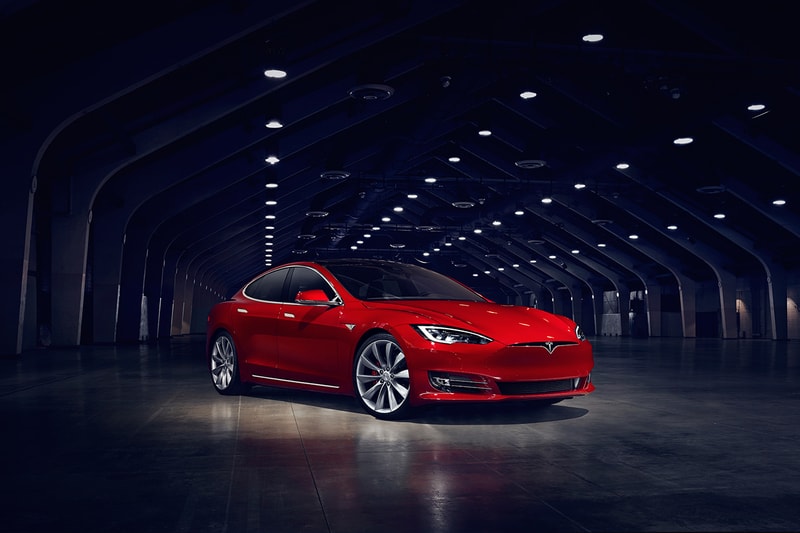 As reported by Reuters, Tesla is currently investigating a video that surfaced on April 21. In the brief clip, a Model S parked in a Shanghai garage appeared to spontaneously explode.
In the clip, a Tesla Model s begins to emit smoke from its undercarriage, before an apparent explosion, with the car engulfed in flames immediately afterwards. The short video was widely shared on Chinese social media platform Weibo, with a follow-up video reportedly showing the aftermath: a line of three completely destroyed cars. Tesla has sent a team to investigate the incident, though the videos couldn't be independently verified by Reuters or CNBC, nor could its origins be traced.
"We immediately sent a team onsite and we're supporting local authorities to establish the facts. From what we know now, no one was harmed," Tesla said in a statement on April 22. The company declined to comment further. Since 2013, over 14 Tesla vehicles have caught fire, usually after a crash. Tesla claims that its electric vehicles (EV) are 10 times less likely to ignite than petrol-based cars, citing studies conducted on over a half-million vehicles driven more than a combined 10 billion miles. Tesla is currently building a Shanghai factory to manufacture its Model S cars, instead of importing them from overseas.
Watch the footage below via CNBC as we await the findings of Tesla's report.
Just recently, Tesla announced plans for an entry-level Model 3 priced at $35,000 USD.
Click here to view full gallery at HYPEBEAST