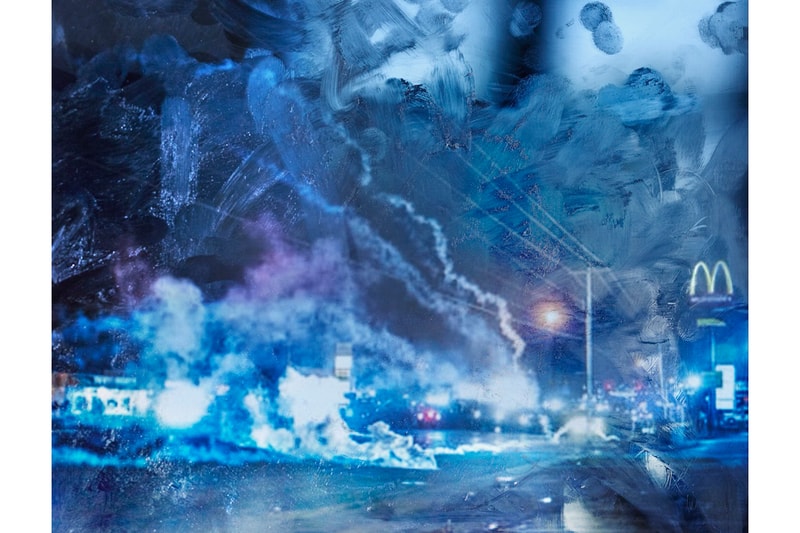 Former MTV political correspondent and visual artist Tabitha Soren recently launched a solo exhibition at the Davis Museum at Wellesley College in Massachusetts. Entitled "Surface Tension," the photographic body of work explores the haunting beauty of fingerprints and smudges left on cellphones. For this series, Soren used an eight-by-ten, large format camera to capture iPad screens under a stark light to unveil humanmade residue on the technological device, as per Artnet. "The iPads had images of a range of things, from a teenager girl blowing a kiss goodnight to her mother, to the protests that followed the fatal 2014 shooting by police of Michael Brown in Ferguson, Missouri," reported the publication.
"The project is at once very simple and incredibly layered," said Davis Museum director Lisa Fischman to Artnet. "One of things about the work is that there is a painterly quality to the images, which is really surprising. The way these greasy fingerprint smears create a painterly effect is aesthetically beguiling. When you look, for example, at the Lake Tahoe wildfires, it's highly color saturated."
View a selection of works from "Surface Tension" above. The show is on view at the Davis Museum until June 9.
To see more striking art, check out Paul Kobriger's photorealistic ballpoint pen portraits of skate icons.
Davis Museum
106 Central St
Wellesley, MA 02481
Click here to view full gallery at HYPEBEAST
Source: HYPEBEAST