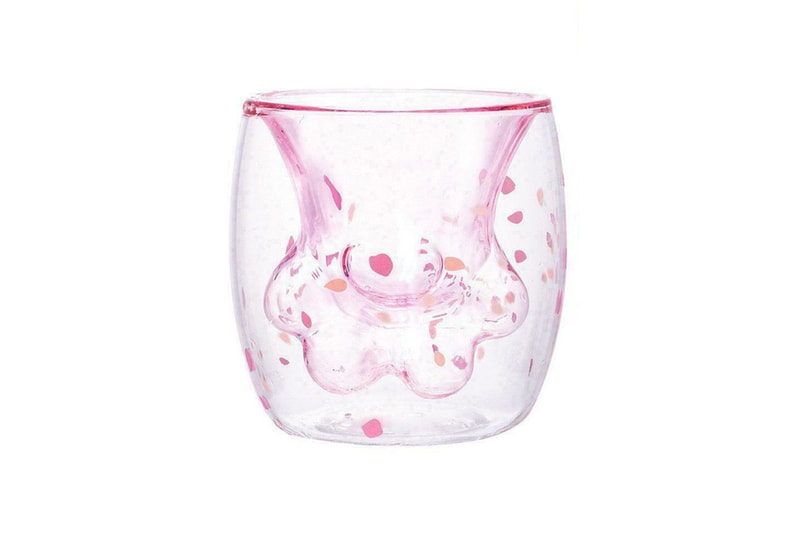 Coffee is far from the only product enticing to Starbucks customers. As it turns out, a "Cat Paw Cup" can be equally as popular, with the exclusive Chinese piece selling out in less than a day when it released Tuesday. In fact, the item was so highly coveted that it sparked chaos among some disgruntled patrons.
The Cat Paw Cup — part of the Cherry Blossom series in China — is a simple clear tumbler, whose signature design detail is its paw-sculpted interior. When a drink is poured inside, the paw shape becomes more evident. The quirky concept attracted a number of fans, with many lining up the night before in order to secure their ¥199 RMB (approximately $30 USD) purchase. Unfortunately for some, the limited availability of the cups caused the first drop to sell out in under a day, and the subsequent release in just one second according to Delish. Videos have since sprung up, showing customers sparring over the merchandise in the middle of Starbucks.
The Cat Paw Cup phenomenon has sparked speculation that Starbucks purposefully tried to drive up demand, though CNN reports that the company denied this in a social media post. China makes up the corporation's second largest market and the brand plans to open thousands more locations in the country in the coming years.
Scroll below to watch a video of the aftermath and for more about the coffee shop, check out its new Tokyo Reserve Roastery.
Click here to view full gallery at HYPEBEAST