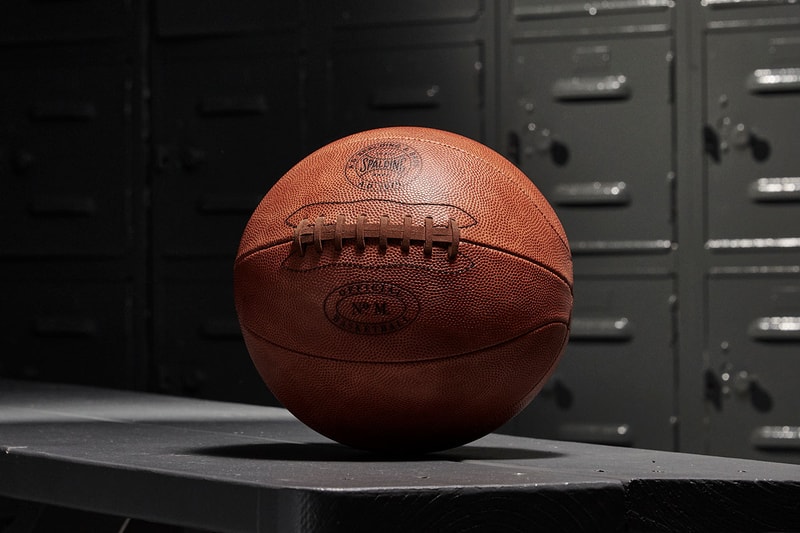 This year's NBA Finals aren't the only notable event in basketball history going down in late May. American heritage sportswear company Spalding is celebrating its 125th anniversary as of May 30, and it's dropping a limited edition remake of its century-old original basketball to celebrate.
Crafted from premium Horween leather, the ball's chunky design is evocative of the model produced by Albert Goodwill Spalding at the request of Dr. James Naismith, the man responsible for creating the sport in 1894. Key details informing the 29.5" ball include a "No. M" stamp to confirm that each item is a Match Play ball, an A.G. Spalding and Bros. stamp and chunky leather stitches at the top. To complete the package, all balls are stored inside a special blue storage case.
125 editions of the $249.99 USD basketball will go live on Spalding's website following tip-off at Game 1 of the NBA Finals tonight. Fans must sign up for Spalding's free MVP program online to immediately purchase the limited edition ball, otherwise they must wait 30 minutes after tip-off. In the meantime check out an original advertisement for the original basketball design below.
Elsewhere, it was estimated that most of America is rooting for the Toronto Raptors to take the Finals.
Click here to view full gallery at HYPEBEAST