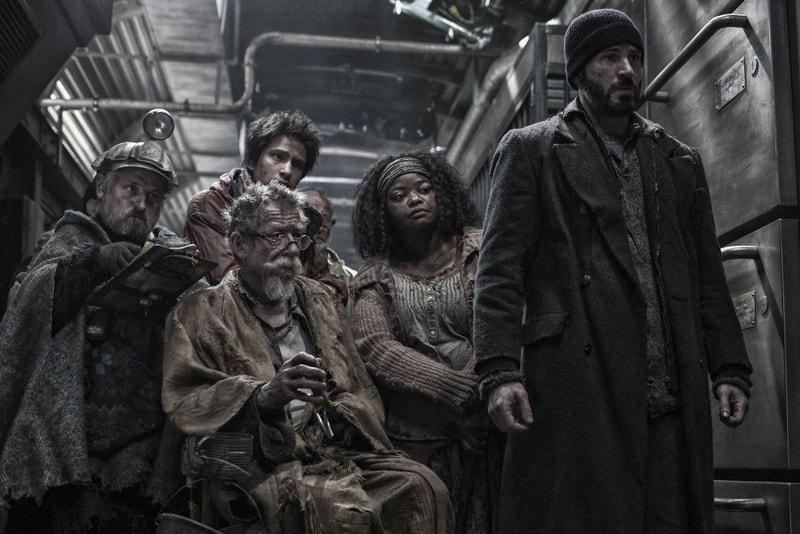 On the eve of San Diego Comic-Con, TBS shared a teaser for its upcoming TV adaptation of Snowpiercer.
Originally developed for TBS' sister station TNT, the series based off Bong Joon Ho's 2013 critically-acclaimed sci-fi movie of the same name and French graphic novel, Le Transperceneige, will be arriving in spring of 2020. Although the short teaser showcases the same snowy tracks and titular locomotive, recurring cast member Aleks Paunovic, who plays Breachman Bojan Boscovic, has stated in pervious interviews that the TV adaptation will be different from both the film and graphic novel, but will of course remain exciting.
"It's different from the movie and the [graphic novel], but all I can say is, reading the scripts, they're fantastic. It's captivating, and a lot of things happen that you go, 'Oh, man, I never even thought of that,'" Paunovic shared. "It's definitely very exciting. I can't really get too much into it, but I can definitely say that it's something that keeps you going, for sure. Absolutely."
Check out an official synopsis below:
"Set seven years after the world has become a frozen wasteland, the series centers on the remnants of humanity, who inhabit a gigantic, perpetually-moving train that circles the globe. As it does, issues of class warfare, social injustice and the politics of survival are raised."
Snowpiercer will also star Daveed Diggs, Jennifer Connelly, Mickey Sumner, Annalise Basso, Sasha Frolova, Alison Wright, Benjamin Haigh, Roberto Urbina, Katie McGuinness, Susan Park, Lena Hall, Sheila Vand, Sam Otto, Iddo Goldberg, and Jaylin Fletcher. Snowpiercer is expected to arrive in Spring 2020.
For more entertainment news, Netflix lost 130,000 subscribers in Q2.
Prepare to brace. @SnowpiercerTV coming soon to @TBSNetwork. pic.twitter.com/9Lfawz8SE9

— TBS Network (@TBSNetwork) July 17, 2019
Click here to view full gallery at HYPEBEAST