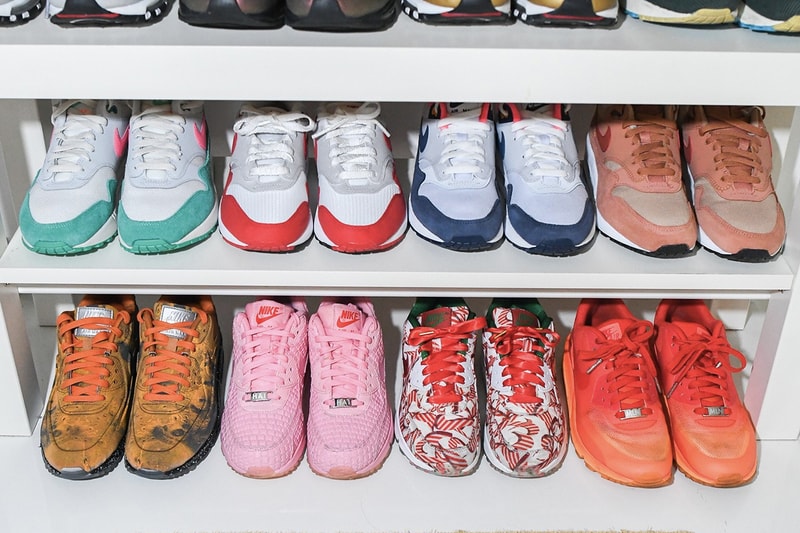 There's nothing more exciting than copping a new pair of sneakers from brands like Nike, adidas, Balenciaga, Louis Vuitton and more. What's heartbreaking though, is when the weather suddenly turns cloudy and rainy, or you simply spill some street food on your new shoes on a day out.
Taking care of your sneakers, whether it be protecting or cleaning, is a must if you want them to last longer. Although it may seem like a lot of work, it actually only requires a couple of products that are quite accessible. If you're looking for some easy tips and recommended products to keep your sneakers squeaky clean, read on for a beginner's guide focused on more common shoe materials like leather and canvas.
Beginner's tips on sneaker care:
Crep Protect
Try to treat them well from the very beginning. Before anything, the easiest way to take care of your shoes is to prevent stains or wrinkles in the first place. Whenever you purchase a new pair, give them a good coat using shoe protector from brands like Crep Protect and Jason Markk (keep scrolling down for recommended products).
Stuff them with scrunched up newspapers after each wear. Newspapers are easily accessible, and they're great at absorbing moisture. If you've had an unlucky day and your shoes are drenched in rain, or your feet sweat a lot, stuff those kicks with newspapers to help them dry faster – it also reduces the funky smell. Stuffing your shoes will also help prevent toe creases which is one of the biggest factors that make your shoes look old.
Store them properly. Just because they're in a shoe box doesn't mean they're being stored well. You can add dryer sheets into the shoes to keep them fresh, or you can purchase products made specifically for reducing shoe odors.
Alternate your shoes. No matter how much you like your new sneakers, if you wear them two days or more in a row, they won't have time to dry or rest.
Stop being lazy and stay away from the washing machine. As appealing it may sound, the machine will only ruin the sneakers' materials, and can also make the stitches come loose.
Pay attention to your laces. They're just as important as the sneaker itself. You can wash them by simply soaking in a bowl of warm water mixed with washing detergent, or you could purchase a new pair with different colors and patterns to change up the look.
Recommended products and brands:
Offering products ranging from protecting spray to sneaker trees, eraser and wipes, Crep Protect is one of the most well-known brands for sneaker care. Key products are the protector spray and eraser, which takes care of cleaning materials like suede, as well as the freshner, which is a pill you can store inside the sneaker to keep it smelling fresh.
Made with biodegradable and all-natural formula, many sneakerheads go to Jason Markk for its staple product, the shoe cleaning kit. The set features a bottle of sneaker cleaning solution along with a brush. You can also purchase the brand's quick wipes to get rid of  stains on the go.
Essential Kit, $16 USD
Premium Shoe Cleaner, $18 USD
Premium Shoe Cleaning Brush, $10 USD
Quick Wipes 3 Pack, $3 USD
Repel Spray, $17 USD
RTU Foam, $16 USD
Suede Cleaning Kit, $12 USD
Cedar Freshener, $12 USD
Another sneaker care brand, Reshoevn8r offers shoe cleaning sets like the Ultimate Sneaker Laundry System so you won't have to put all of the products you need separately in your shopping cart. For those who are based in Hong Kong, it also runs a Shoecare Centre in the Yau Ma Tei area if you simply don't have the time to clean your kicks. Make sure to check out the company's Youtube channel for care tips and tutorials.
If you're willing to go the extra mile, stock up on these sneaker raincoats for rainy or muddy days. You can slip them onto your sneakers on your way out, and take them off once you're indoors. These shoe raincoats, with prices ranging around $20 USD, arrive in different colors and patterns to suit your taste.
Click here to view full gallery at HYPEBAE