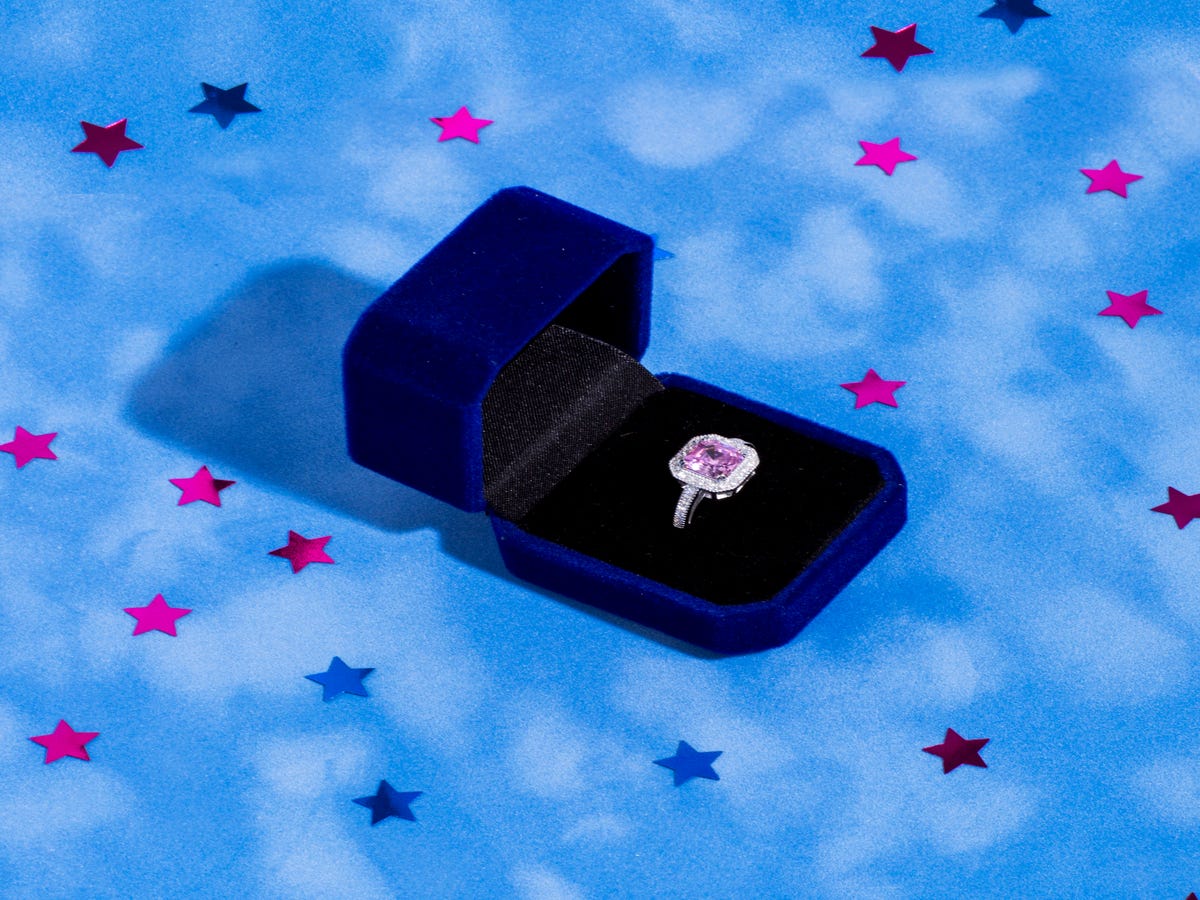 You probably clicked on this headline because you're "looking." Maybe you're in a relationship that's headed down the aisle and you're on the hunt for an engagement ring; or perhaps you're on a personal journey and you want to reward yourself for reaching a milestone. No matter your motive or where you are in the process of investing in your first big-purchase real-deal ring, you may be a little overwhelmed; because, as jewelry designer and antiques expert Erica Weiner points out, there are a lot of options.
"We all have to have these little conversations with ourselves," says Weiner. "Do I want the design-it-yourself custom kind of a thing? Do I want a vintage ring, and have it come with all those crazy vibes and history? Do I want to get something sparkling and new?" These are essentially the three avenues for today's fine-jewelry shoppers, and within these categories there are thousands upon thousands of options.
Armed with the goal of demystifying this process, we talked to several jewelry-industry experts who helped us understand what to look for, how to find designers that you like, and the importance of entering into a long-term relationship with your jeweler. Our guidelines for ring shopping are meant to arm you with good questions, the right expectations, and the tools to find the ring that's right for you. And of course, we've included some shopping inspiration, at a variety of budgets, so that you can start your search — or, if you see something here you really love, end it.
At Refinery29, we're here to help you navigate this overwhelming world of stuff. All of our market picks are independently selected and curated by the editorial team. If you buy something we link to on our site, Refinery29 may earn commission.
Like what you see? How about some more R29 goodness, right here?
Target's Slashing Prices On The One Item We Need Most For Summer: Swimsuits
The 17 Summer Fashion Trends Editors Are Wearing
The Indispensable Summer Shoe Style That Will Elevate Your Look
Source: Refinery29 – Emily Ruane