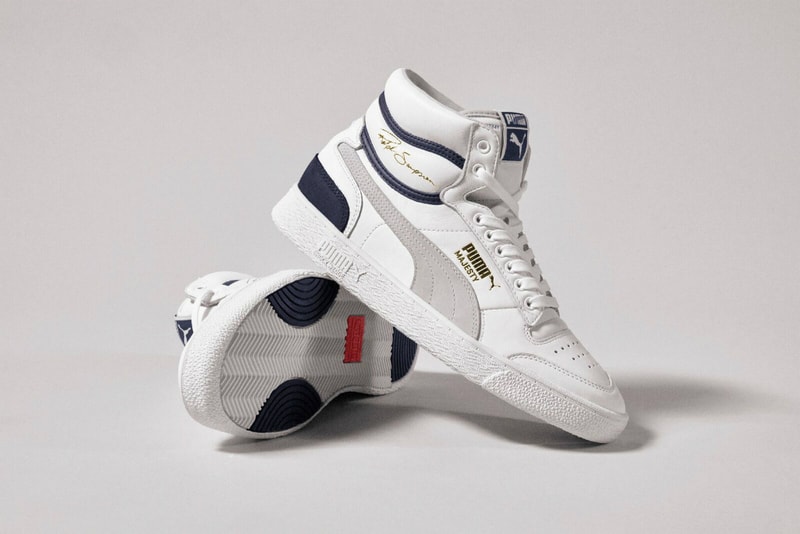 To begin the month, PUMA delivered a Cell Venom in "Ribbon Red." Now, the globally-recognized brand is digging deep into its archives for a special reissue of a beloved court silhouette from the '80s. Specifically, PUMA is commemorating the storied career and legacy of NBL Hall-of-Famer Ralph Sampson for a re-release of the Ralph Sampson OG sneaker.
Coming to the modern era 30 years after its original debut, PUMA's newly-reissued Ralph Sampson OG sets out to inject some classic retro aesthetics into contemporary street style. Rooted in past eras of court footwear, the sneaker was brought back to bring the historic moments of Sampson's time as a superstar-athlete to the streetwear- and sportswear-inspired culture of today.
"The process, back then, was interesting to see," Sampson told Slam earlier this month, explaining his PUMA sneakers were brought to life. "You had Converse with the Dr. J's and all of that was looming around. So when I got to the NBA, I thought I was gonna go with another brand and then PUMA swooped in and took it on and became a very good shoe to wear. I wore Pro-Kids in college. They were owned by Stride Rite and Stride Rite went under. PUMA came in at the last minute and gave me a deal I couldn't refuse. My first couple of weeks in the NBA, I wore a shoe that was a prototype of the shoe that I would end up having. Within a two-week period of time I had the shoes that I needed to wear that had my name on it."
For the construction of the PUMA Ralph Sampson OG, the shoe's designers chose a lightweight build for optimal levels of "speed and agility," echoing the technical needs of Ralph Sampson's legendary NBA run. The shoes were also meant to serve the physical needs of Sampson and his size 17 feet, with the mid-height design manufactured for ideal ankle support.
You can take a look at PUMA's Ralph Sampson OG sneakers above. The aforementioned shoes will hit the shelves of KITH on April 13, as well as select retailers and the official PUMA website on April 27. The reissued Ralph Sampson OG high-tops will retail for $90 USD, while the low-tops carry a price-tag of $80 USD.
For more, check out PUMA's latest Palace Guard.
Click here to view full gallery at HYPEBEAST