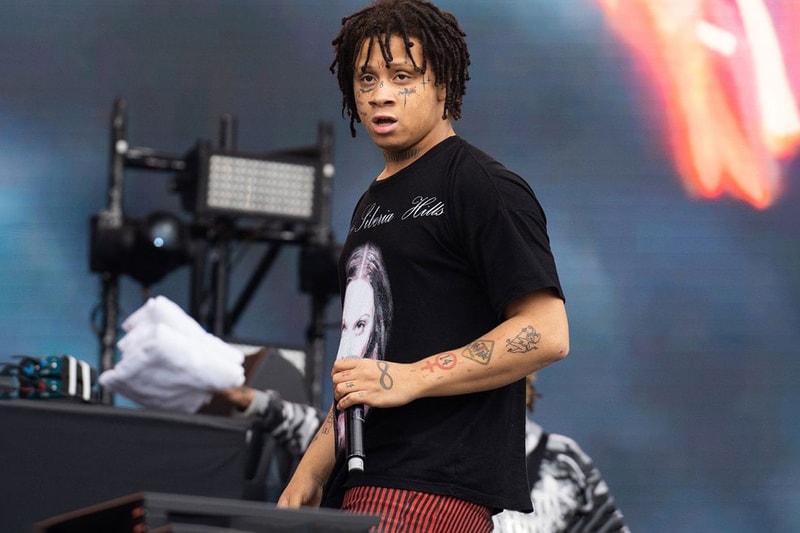 One of the standout tracks from Trippie Redd's new album, !, seemingly vanished just over a week after the album dropped . "They Afraid Of You," featuring Playboi Carti, has disappeared from the album's tracklist across streaming services, for seemingly no reason.
Fans began to notice the song's absence on August 16, eight days after ! released on August 8. HotNewHipHop reportedly sat down with Trippie and his team for an interview and touched base regarding "They Afraid Of You." The site noted that the rapper was was hesitant to explain why exactly the song was taken down and even touched base with his publicist before responding: "I don't know, you don't think I should just leave it as theories? Hell yeah, I should just let them be theories, they can just come up with theories about Playboi Carti. We just gon' leave 'em in the blind."
Still no explanation has emerged. View Redd's ! on Spotify below, where you can see that "They Afraid of You" is currently greyed-out. The song is still available to stream on Soundcloud, however.
Billboard recently revealed the charting expectations for Redd's new record.
Due to fans saying that Playboi Carti has the only good verse on Trippie Redd's "!" album, Trippie has removed "They Afraid of You (feat. Playboi Carti)" from the album pic.twitter.com/ghXJrnh2Nb

— Tom (@TomSiino) August 15, 2019
Click here to view full gallery at HYPEBEAST