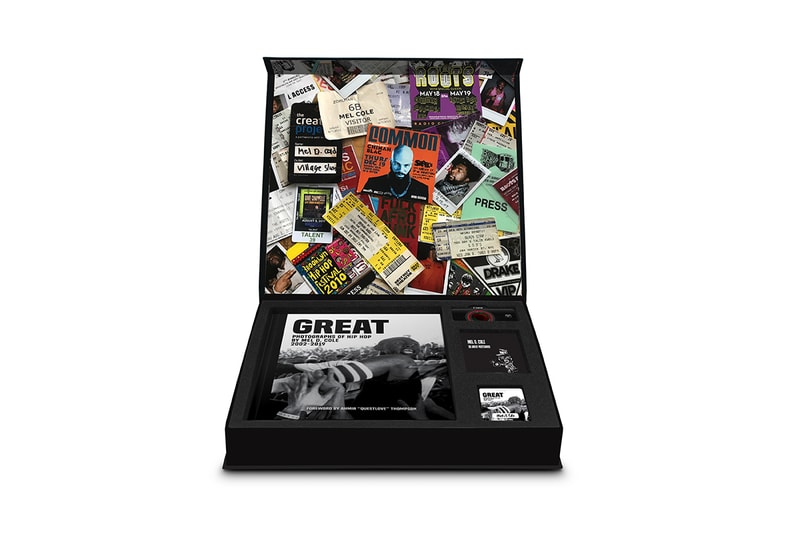 Mel D. Cole has been capturing the essence of hip-hop for almost two decades, and now he's ready to share his point of view with the world. His upcoming visual book GREAT showcases the brilliance of hip-hop's modern era in a hardbound book. All 144 pages chronicles the meteoric rise of the culture's biggest players all the way back from 2002 to the present day.
GREAT boasts a cast of the most respected musicians like Drake, Kanye West, Beyonce, Kendrick Lamar, Jay-Z, Nas, Eminem, Rihanna, Chance The Rapper, J. Cole, Childish Gambino, Meek Mill, Migos, Lil Yachty, Mac Miller, The Roots and more. What's most impressive about the photographs, however, is Cole's ability to be present during the artists' most vulnerable moments without being invasive; creating an atmosphere comfortable enough for the elites to become human.
Born and raised in Syracuse, New York, Cole moved to New York City and started his career in the early 2000s with a disposable camera. His work was quickly picked up by URB Magazine and shortly after went international via his photography websites. He soon became the "house photographer" for The Roots and R&B superstar Trey Songz's personal photographer in 2015. His resume includes shoots for VIBE Magazine, ID magazine, Nike, Puma and Converse just to name a few.
GREAT is available for purchase on Kickstarter for $75 USD. Collectible limited editions are also available for those who want a little something special.
In case you missed it, Chance the Rapper's Coloring Book exceeds 1.5 billion Spotify streams.
Click here to view full gallery at HYPEBEAST