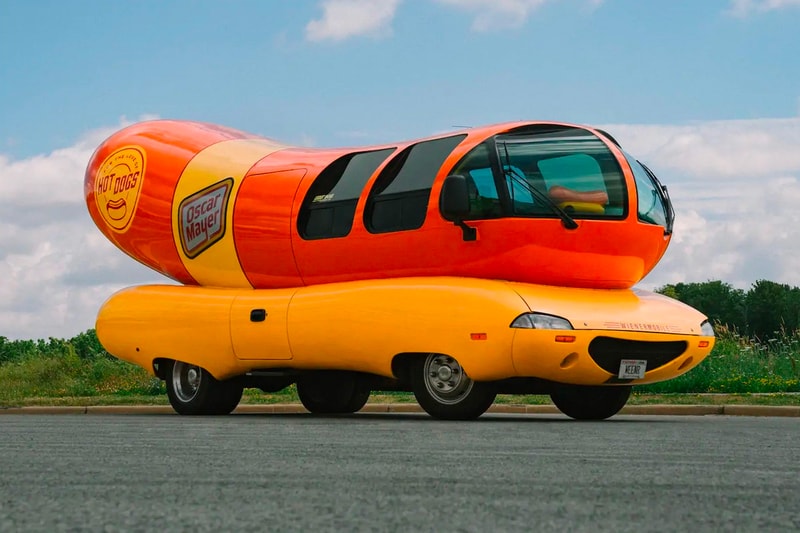 Shortly after learning about the Mustard Ice Cream French's crafted to celebrate National Mustard Day, Oscar Meyer has now unveiled its hot dog ice cream sandwich for National Ice Cream Sandwich Day (August 2).
Teaming up with New York-based hand-made ice cream company, il laboratorio del gelato, the unique frozen treat serves as a truly alternative way to enjoy hot dogs. Dubbed the Ice Dog Sandwich, the hot dog infused ice cream is riddled with candied bits of Oscar Mayer hot dogs and paired with a spicy mustard ice cream. Wrapping the sweet and savory pairing are two bun colored cookies.
For those that want to try the unique Summer treat, a special 27-foot Oscar Meyer Wienermobile will be roaming the Manhattan area passing out samples of the Ice Dog Sandwich.
For more food news, Pizza Hut is now testing carry-out pizza lockers.
Who eats just mustard @Frenchs? Condiments were made for Oscar Mayer hot dogs. Say hello to the Oscar Mayer Ice Dog Sandwich – ? flavored ice cream, made with our better hot dogs, sandwiched with spicy mustard ?. Do you want to try this? Coming in August? #OscarMayerIceCream

— Oscar Mayer (@oscarmayer) August 1, 2019
Click here to view full gallery at HYPEBEAST