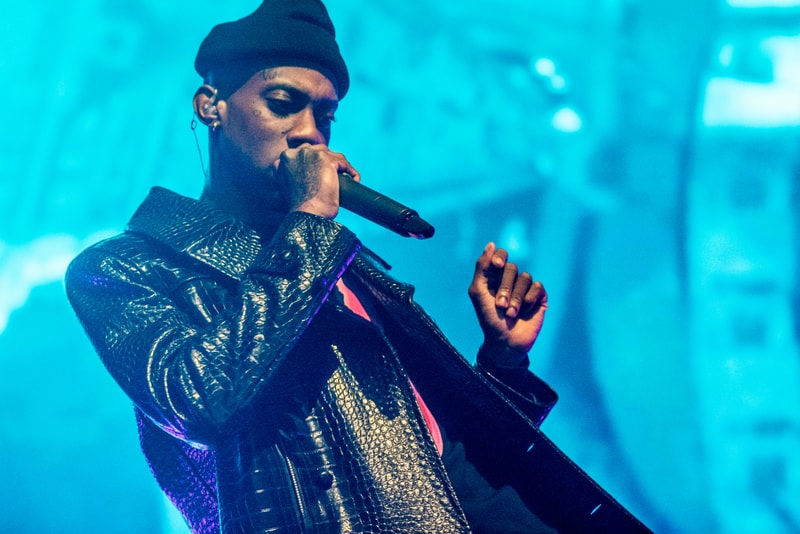 Nearly two months after the release of the music video for the Skepta- and Michael Phantom-assisted "Bet," BBC Sound of 2019-winning artist Octavian teams up with A$AP Ferg for a new single known as a "Lit." Produced by the incredibly-talented super-producers Rex Kudo and London On Da Track, "Lit" is the type of track that's tailor-made for audiences across the globe.
"With art, sometimes you can't really explain that feeling you have, and it probably relates to someone differently," Octavian previously told Red Bull, explaining how he approached his craft. "For me 'Hands' is was that feeling of moving away from someone. 'Party Here' was a feeling that I needed to blow, I needed to do something, like I'm in a really peak position right now and I need to get to the next stage."
You can stream Octavian and A$AP Ferg's new, Rex Kudo and London On Da Track-produced collaborative single "Lit" and read through the itinerary for Octavian's upcoming tour dates below.
For more, revisit Diplo and Octavian's "Shapes" track.
Octavian – Spring/Summer 2019 World Tour (Tour Dates)

5/4 – Malta @ Annie Mac Presents: Lost and Found 2019
5/16 – Oslo, Norway @ Parktetret
5/26 – Bristol, UK @ Love Saves The Day
6/8 – London, UK @ Field Day Festival
6/9 – Manchester, UK @ Parklife Festival
6/13 – Reims, France @ La Magnifique Society
6/26 – Paris, France @ Zenith*
6/27 – Paris, France @ Zenith*
7/5 – Roskilde, Denmark @ Roskilde
7/6 – Paris, France @ Peacock Society
7/11 – Frauenfeld, Switzerland @ Open Air
7/12 – Dour, Belgium @ Dour Festival
7/13 – Hilvarenbeek, Netherlands @ Woo Hah! Festival
7/17 – Milan, Italy @ Magnolia
7/19 – Barcelona, Spain @ Sonar
7/20 – Gräfenhainichen, Germany @ Melt Festival
7/21 – Castellon, Spain @ Carratera Nacional 340
8/1 – Portimao, Portugal @ AfroNation
8/4 – Katowice, Poland @ OFF19
8/9 – Gothenburg, Sweden @ Way Out West Festival
8/17-18 – Tokyo, Japan @ Summer Sonic
8/24 – Reading, UK @ Reading Festival
8/23-25 – Leeds, UK @ Leeds Festival
9/15 – Lisbon, Portugal @ Nova Batida Festival
Click here to view full gallery at HYPEBEAST