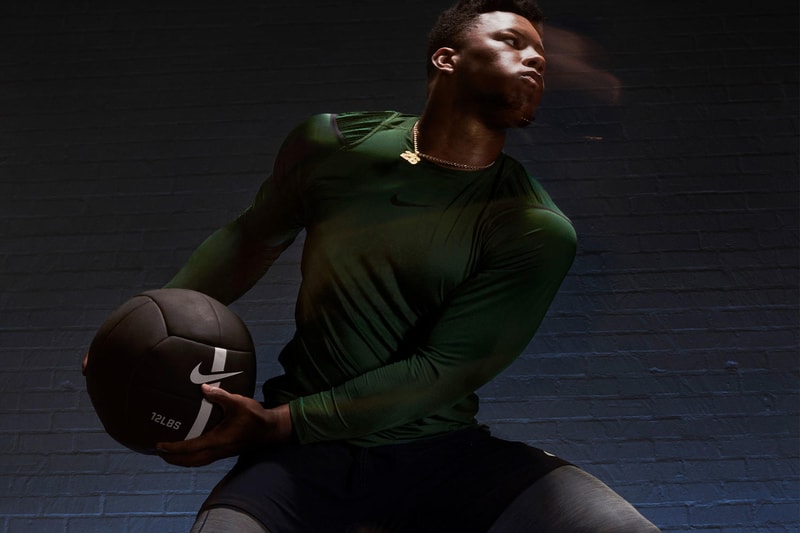 Beaverton has a reputation for researching and designing high-tech sportswear for athletes, and the company's latest breakthrough is a proprietary material capable of regulating an athlete's optimal body temperature for peak performance.
Named AeroAdapt, the new fabric design reimagines how air flows around the body. In traditional clothing, air flow decreases in apparel as an athlete sweats and the fabric becomes wet and saturated, but Nike has managed to reverse this, increasing air flow as more moisture enters the material. The moisture-sensitive fabric actually contracts and opens up to let air in and body heat out. Once the body has cooled, the material returns to its flat horizontal configuration to keep warm air in and prevent athletes from the chill.
The new Nike AeroAdapt material will make its debut in the upcoming Nike Pro Collection as well as two Nike Football garments. It will mostly be used in high-sweat areas, such as side and back panels, as well as the chest area. Devoted athletes out there should definitely keep an eye out when the new tech hits retailers.
For more sports-related news, UNIQLO has just debuted Roger Federer's new kit ahead of Wimbledon.
Click here to view full gallery at HYPEBEAST