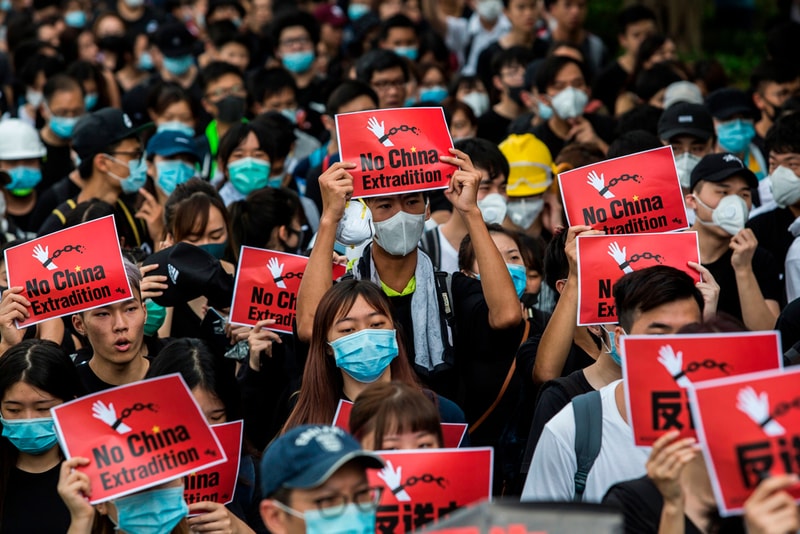 The Financial Times has reported that Nike has cancelled its UNDERCOVER sneaker release in China that was slated for earlier this month. Reportedly, UNDERCOVER designer Jun Takashi posted a photo in support of the ongoing protests in Hong Kong, which are urging the government to abandon a pending extradition bill that they say will infringe on citizens' rights.
The Instagram post, which has since been deleted, was shared along with the caption "no extradition to China," though the brand has stated that this was an "individual opinion." Still, at least two Chinese retailers that were expected to carry the footwear have confirmed to FT that they will no longer be offering the collaboration, which was to begin rolling out on June 14. Clothing company YYSPorts specifically noted that Nike nixed the launch via an "urgent notice."
Hundreds of thousands of protestors in Hong Kong have taken over the streets this month in an effort to stop the bill in question, which would give China the right to extradite Hong Kong residents in order to have them put on trial in China. While the opposition has resulted in the bill being temporarily put on hold, it has not been removed from consideration altogether. A video by TIME magazine, below, shows a glimpse of the scene as individuals continue to rally.
At this time, Nike has not released an official statement regarding the canceled release.
For more news, catch up on LVMH's recent decision to join in on the UN Standards of Conduct for Business.
Click here to view full gallery at HYPEBEAST