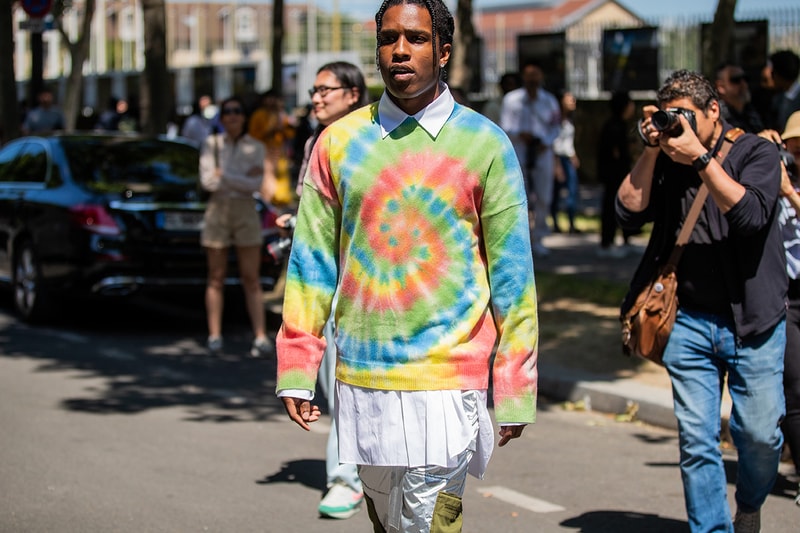 A$AP Rocky's assault case has seen new details emerge as the Prosecution District of Stockholm released its preliminary investigation to the public. The 552 page document sheds new light on the prosecution's case, including several allegations from prosecutor Daniel Suneson that weren't previously available to the public.
The document pictures from the investigation show the victim in the case with a cracked lip, bruises and cuts that the Swedish board of forensic medicine believe to be caused by "objects such as broken glass or the like." During the victim's conversation with the police, he alleges that he was beaten by two men — one being A$AP Rocky — with beer bottles that were used to hit his head, arms, chest and legs. He goes on to say that he was kicked while he was down and also received a hit to the back of his head with a bottle.
The document also reveals SMS messages between A$AP Rocky's team. In the texts, they discuss the case in detail saying that one of them was asked to film the incident and that they'd "watched rocky and security guard beat the shit out of someone" before stating that the video released by Rocky was "cleaned up a bit." Other texts from member's of the team stated "I hope rocky deleted all the videos on his phone and only kept the one."
The prosecutor also focused on the interrogation of Rocky, where he admits to a scuffle but denies a crime, saying "I got him on the ground. I punched and kicked." When pressed further about how many times he hit the victim, he says "I don't remember. Where they hit. In a fight you don't count how many. You defend yourself."
Sveriges Radio reports that Rocky's Lawyer, Slobodan Jovicic, responded to these statements, saying "In his world, when he had to explain it in his way, he's said to have thrown the person on the ground and then performed these moves. But he hasn't confessed to behaving in the way the prosecutor is suggesting, says." You can see the full document at DocDroid's website.
In related news, Donald Trump weighed in with his take on the situation yesterday.
Click here to view full gallery at HYPEBEAST