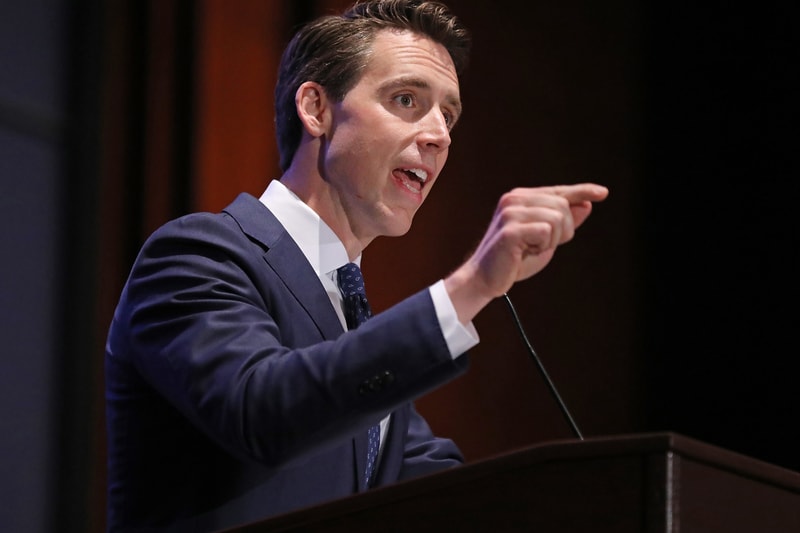 US Senator Josh Hawley is sponsoring a bill to end the tech industry's "addictive" design. Dubbed the Social Media Addiction Reduction Technology (SMART) Act, the proposal seeks to ban certain features that promote elongated use of a platform such as Snapchat's Snapstreaks, YouTube's autoplay, and endless scrolling.
"Big tech has embraced a business model of addiction," Hawley said. "Too much of the 'innovation' in this space is designed not to create better products, but to capture more attention by using psychological tricks that make it difficult to look away."
If the bill is passed, social media enterprises will be required to introduce a tool similar to Apple's Screen Time, moderating the amount of time spent on their app or platform. The Federal Trade Commission and Health and Human Services could additionally implement similar rules with a three-year lifespan unless Congress orders them into law.
During a hearing in late June, former Google design ethicist Tristan Harris expanded on how social media platforms "manipulate" their users into spending more time on their apps. "It starts with techniques like 'pull to refresh', so you pull to refresh your newsfeed. That operates like a slot machine. It has the same kind of addictive qualities that keep people in Las Vegas hooked. Other examples are removing stopping cues," he said. "So if I take the bottom out of this glass and I keep refilling the water or the wine, you won't know when to stop drinking. That's what happens with infinitely scrolling feeds."
In other tech news, Apple Cards will be released in August.
Click here to view full gallery at HYPEBEAST