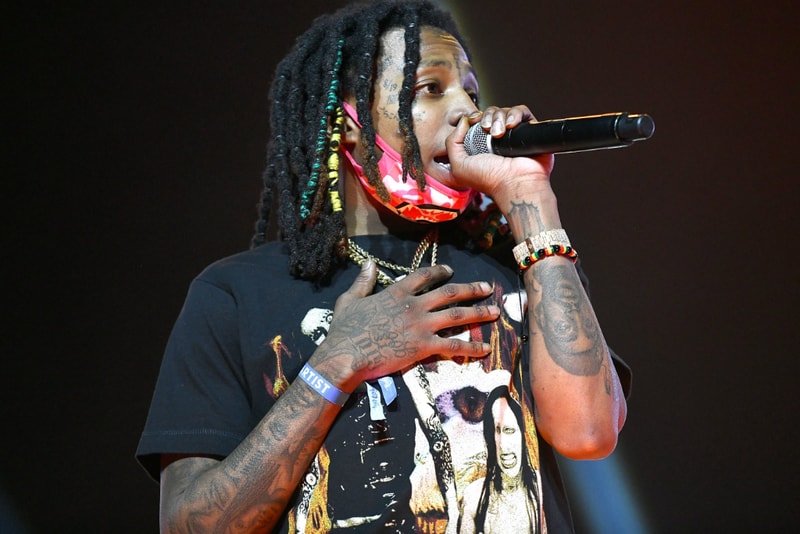 Last week, Nef the Pharaoh supported and promoted his new studio album Mushrooms & Coloring Books by serving up the Shootergang Kony collaboration "Beat That Vest Up" as the LP's latest single. Now, as promised, Nef is releasing the aforementioned full-length project.
Comprised of 16 new tracks, Nef the Pharaoh's new Mushrooms & Coloring Books LP finds him looking to Tyga, ALLBLACK, Sada Baby, Shootergang Kony, Rexx Life Raj, Slimmy B, LOE Gino and Scando the Darklord for guest verses. Concerning the production, DTB, DJ Fresh, Konz Beats, Brodinski, Apollo Jets, JSlappy and others were recruited to supply the album's beat selections.
"I want to let myself know. So much of what these major labels do … it's a contract with bonus money that they give you to have you in debt," Nef the Pharaoh explained to Passion of the Weiss last year, explaining his decision to stick with Bay Area-based independent record label EMPIRE and E-40's Sick Wid It over the years. "Sign to a label, you can get $6 million dollars. Oh, you balling, but you should've put those $6 million dollars into your campaign, because when they come back to you to recoup…you're like, hey, I did this and this and that with the money. Me, wanting to remain wide, and the longevity that 40 has. I've been learning the ropes, but I've been coasting as far as I can get."
You can check out Nef the Pharaoh's new studio album Mushrooms & Coloring Books below.
For more, revisit Nef the Pharaoh and Shootergang Kony's 2018 visual for "Ludacris."
Click here to view full gallery at HYPEBEAST