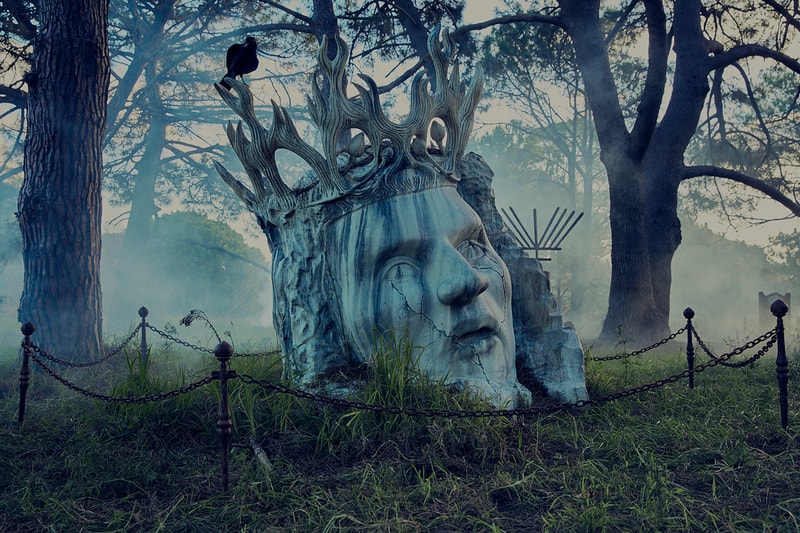 There's no question that HBO's Game of Thrones is one of the most heavily-followed shows to have ever graced the entertainment industry – after all, it hosts the Guinness World Record for being the "most 'in demand' TV show." Furthermore, with the last season rapidly approaching, it's only right for audiences to present real-life odes to the turbulent series. With that in mind, DDB Sydney and Foxtel have built a 2000-square-meter cemetery, titled "Graves of Thrones," that showcases the resting places of various characters who've died in previous seasons.
Within the cemetery lays a variety of mausoleums and individual gravestones, each meticulously crafted and sculpted by hand, hosting a plethora of painstaking details with various references to the lives and deaths of some of Westeros' most beloved fallen. Each tombstone relays the season and episode in which the character died and how they died, with some also donning iconic quotes from the characters.
You can check out the "Grave of Thrones" in the gallery above. It is currently on display at Centennial Parklands in Sydney, Australia.
For more GoT-related news, check out our interactive map of Westeros.
Click here to view full gallery at HYPEBEAST