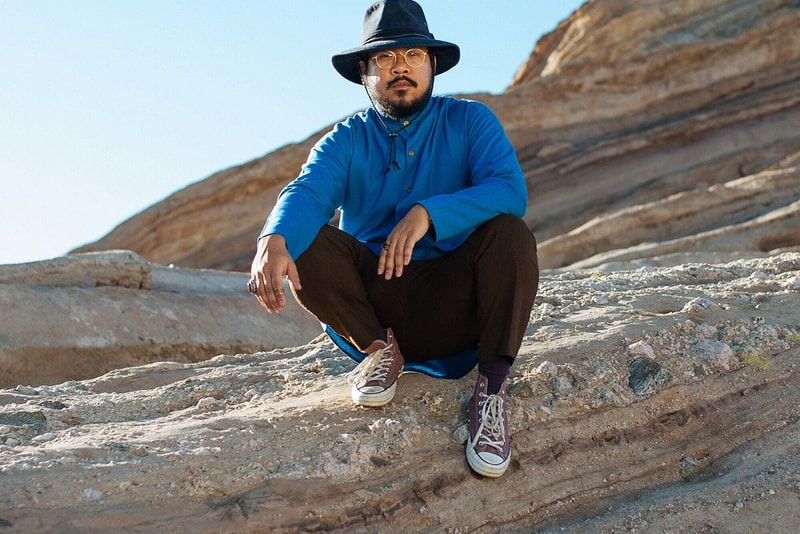 Los Angeles sound sculptor Mndsgn is planning on releasing a new project for Stones Throw in just a few weeks. Titled Snaxx, Mdndgn's forthcoming LP takes its inspirational cues from the beat-tape format and is billed as a collection of instrumental cuts that were made during the traditional creative and recording processes that produce full-fledged, completely-formed studio albums but are unable to find a home on the final product. Mndsgn is always composing some sort of sound or song, and Snaxx is a testament to his work ethic and devotion to his craft.
"It's just fun in my eyes — I want to preserve that in my work and my life," Mndsgn shares via an official press statement, sharing some insight into what he aims to accomplish with Snaxx's release. "We can dive into deep conversation or just bask in each other's delirium … My own body of work is a conversation within itself. I wanted to reiterate past works prior to singing/songwriting, while continuing to build and keep it interesting."
The West Coast producer also also counts J. Dilla's less formal offerings as some of the primary influences behind Snaxx. "I think of all the posthumous Dilla leaks, and how I've always been just as, if not more inspired by the stuff that was never supposed to come out," Mndsgn adds, reflecting on his inspirations for Snaxx. "Albums should be proper meals, but every now and then a snack can really hold you over."
You can stream Mndsgn's latest single "Sumdim" below, while Snaxx will see release on June 14 via Stones Throw. In 2020, Mndsgn intends to drop a new studio album, which he describes as "moodier" than past projects.
Click here to view full gallery at HYPEBEAST