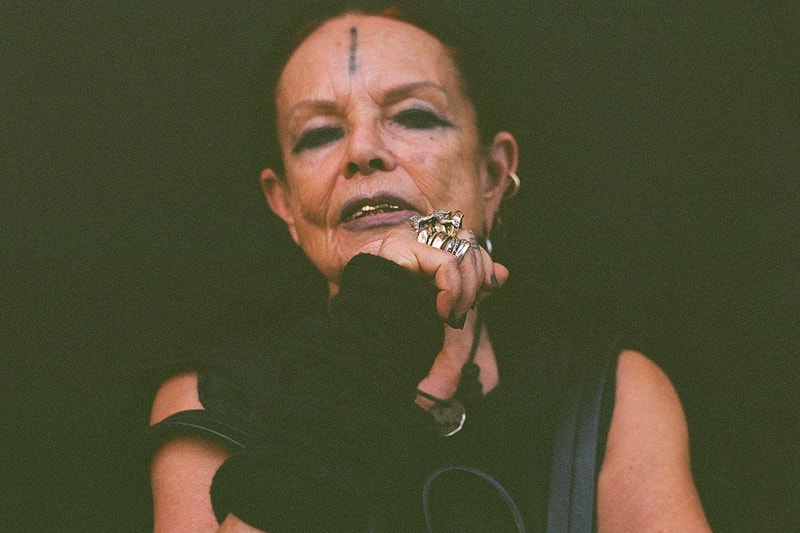 Rick Owens recently released its second collaborative footwear collection with Birkenstock at the Paris Fashion Week Spring/Summer 2019. Showcasing unisex models such as the Rotterdam sandals and the Rotterhike Boots, the collection puts together the label's signature muted palette and brutalist design with the German label's iconic silhouettes.
Wife of the American designer, Michèle Lamy hosted a launch event of the co-branded collection earlier at I.T. in Hong Kong. During our interview with the famed fashion icon, she told us that her artistic journey began in 1968 as soon as she gave up on becoming a criminal defense lawyer to pursue her passion. Michèle is now running two restaurant-nightclubs and is a prominent figure in the world of contemporary fashion. When asked about her approach to fashion and design, she revealed:
"I like to really be with a lot of people and exchange ideas and the best way to be is to do something together, so I'm easily seduced…And when it's the idea or I want to lead a bunch of people somewhere and do something together, I think that's generous."
The zeitgeist of modern culture seeks to continue exploring the obscurity of poetry as well as contributing to the artistic industries.
Go check out the full interview over at Hypebae.
In other fashion news, Prada reimagines the traditonal trapper hat in padded nylon.
Click here to view full gallery at HYPEBEAST
Source: HYPEBEAST