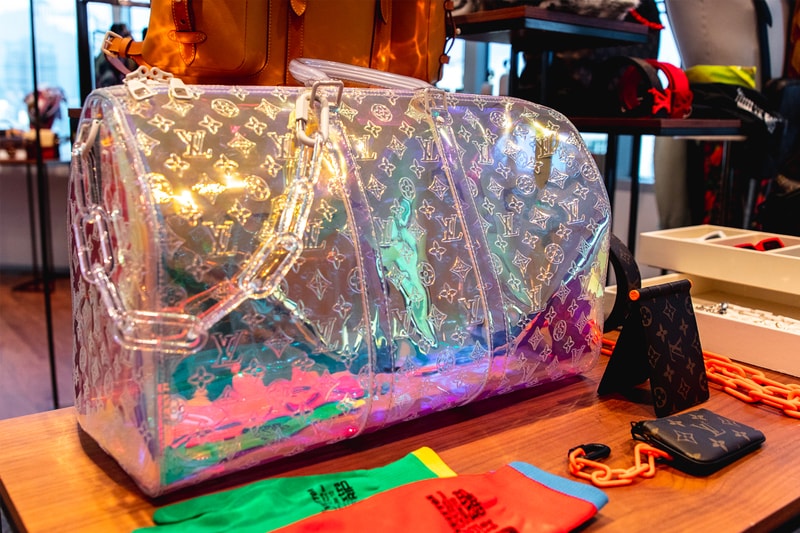 We are only halfway through the year and Louis Vuitton has topped another list, this time being honored as the World's Most Valuable Luxury Brand in 2019.
According to BrandZ, the French fashion house's brand value grew 15 percent over the last year and is now worth a staggering $47.2 billion USD. The report goes on to state LV's continued success is in large part due to its luxe leather goods and product creativity, something that Virgil Abloh has played a helping hand in. Following in second place with $37 billion USD is Chanel, while Hermès rounds out the top three at $31 billion USD.
Saint Laurent, who placed ninth with $3.6 billion USD, grew the most compared to any other brand seeing 45 percent growth. Dior followed in second place with 29 percent growth taking its brand value growth to $4.66 billion USD. Additionally BrandZ also stated "Luxury" grew more than any other category in 2019, rising 29 percent over the past year to add more than $38 billion USD to help reach its current net-worth of $171.3 billion USD.
Check out BrandZ's top 10 most valuable luxury brands of 2019 below:
1. Louis Vuitton ($47.2 billion USD brand value)
2. Chanel ($37 billion USD)
3. Hermès ($31 billion USD)
4. Gucci ($25.3 billion USD)
5. Rolex ($8.4 billion USD)
6. Cartier ($6 billion USD)
7. Burberry ($4.7 billion USD)
8. Dior ($4.7 billion USD)
9. Saint Laurent/Yves Saint Laurent ($3.6 billion USD)
10. Prada ($3.5 billion USD)
In more fashion-related news, check out our latest editorial: "Fashion Schools Grapple With How to Approach Streetwear."
Click here to view full gallery at HYPEBEAST