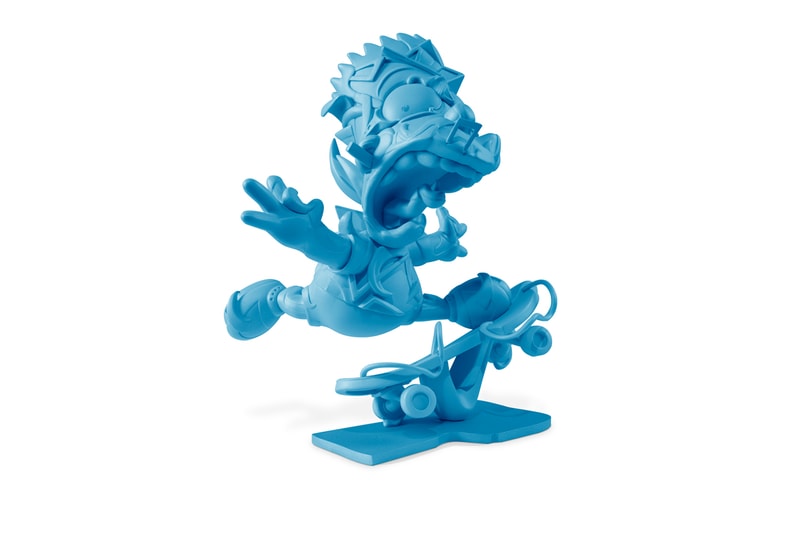 Following the release of colorful and all-pink sculptures of Bart Simpson, the Chicago-based artist Louis De Guzman returns with a blue edition. Although the artist launched his first-ever vinyl sculpture just a year ago, its popularity has allowed for the cartoon character's third release.
Louis De Guzman announced on Instagram that he will be releasing the remaining editions of the blue Elevate sculpture, originally shown at Chicago's ComplexCon in limited quantities. The pop icon from The Simpsons is transformed into an 8-inch vinyl sculpture created in a geometric abstraction style. Louis De Guzman's screen prints that contain intricate line work and pattern sequence shapes are translated into a three-dimensional form of a familiar image that can "ultimately evoke emotion and personal attachment."
The blue edition of Elevate will be released in an edition of 500 pieces on Louis De Guzman's website this Friday, August 23 at 1 p.m. EST.
Elsewhere, Futura announces an exclusive print release with BEYOND THE STREETS.
Click here to view full gallery at HYPEBEAST