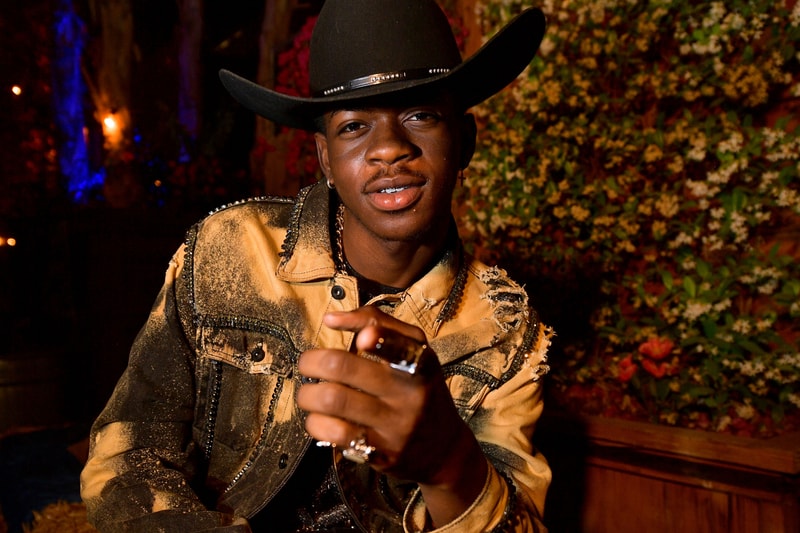 The first-week sales for Lil Nas X's debut are looking pretty strong, with projections predicting that the EP will debut at the top of the Billboard 200. Hits Daily Double reports that 7 EP is in a close battle with Billie Eilish's WHEN WE ALL FALL ASLEEP, WHERE DO WE GO, with the former likely to gett the edge.
Lil Nas X is expected to move 70,000 units within its first week with 4,000-7,000 eof which will come from pure album sales. His hit single "Old Town Road" featuring Billy Ray Cyrus is also the No. 1 song in the country for the 12th week in a row. The single is just the 20th in the Hot 100's six-decade history to keep the top spot for at least that long and is the first since Luis Fonsi and Daddy Yankee spent a record-tying 16 weeks at No. 1 with "Despacito" featuring Justin Bieber, in 2017.
The production duo Take a Daytrip recently spoke about Lil Nas X's talent when they worked together. "Out of all the artists that we've ever worked with in our entire career, I've got to put Nas X as one of the best that we've worked with, in terms of his understanding," David Biral of Take a Daytrip told Complex. "Even though he might not have known all the terminology and the words of this and that, his understanding in how to craft a record through his intuition is some of the best that we've come across in any artist that we've worked with. Especially for a new artist, with that being his first studio session ever, it was a breeze. It wasn't hard for us."
In related news, watch all of the 2019 BET Awards performances.
Click here to view full gallery at HYPEBEAST