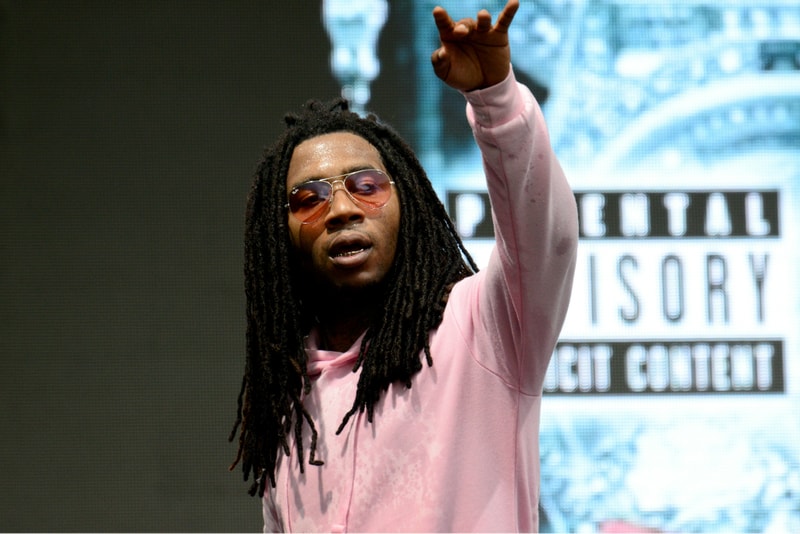 Following up last fall's 34-track Options mixtape, Lil B serves up another expansive studio project. This time around, the living legend gathers up 42 new cuts to create a new tape known as 28 Wit A Ladder. Notably, 28 Wit A Ladder references several high-profile, headline-dominating figures throughout its tracklist, spotlighting Gayle King, Pitbull, Nipsey Hussle, Serge Ibaka and others through the titles of the songs.
"I feel like my place is to connect hip-hop… with the youth, the older, the middle. Just everybody that's listening to me. My place in hip-hop is really to just connect and show positivity. Put my vibe out there," Lil B told XXL last year. "I really like to be myself and put the creativity first, and the inspiration. This, to me, is inspiring, what we're doing. And it fuels the next thing that I'ma do. Everything, for me, is fueled off telling my story through music, because I have a lot to say, and it's some urgent things that I have to tell to the world, and help and heal. I know my part that I have to do through music … I need music and I love music and I appreciate it. It inspires me. For me, I feel that I have something really unique, and a perspective that needs a quality, a sound and an essence in music that needs to be put out and explained."
You can stream Lil B's latest project 28 Wit a Ladder below.
For more, revisit Lil B's Platinum Flame mixtape from May of last year.
Click here to view full gallery at HYPEBEAST