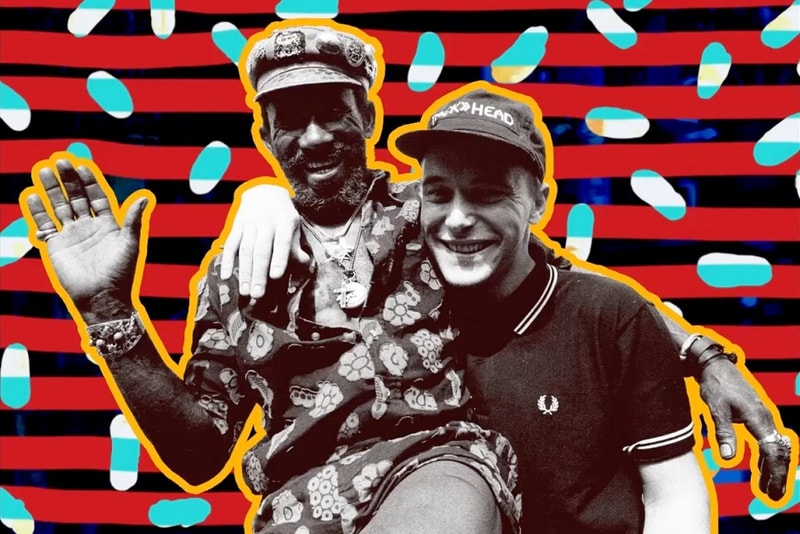 Reggae pioneer Lee "Scratch" Perry and Adrian Sherwood have teamed up for a new collaborative project. Known as African Starship, the album is being introduced via a highly-personal, autobiographical record known as "Rainford." In a statement, African Starship is defined as a potential "swan song" for the 82-year-old Perry, who has won a multitude of accolades and the respect of several generations. The project was created over the course of two years, with recording sessions in Jamaica, Brazil and the UK; according to Sherwood, it's their "best work in years."
"It's the most intimate album Lee has ever made, but at the same time the musical ideas are very fresh. I'm extremely proud of what we've come up as a piece of work," Adrian Sherwood shares. ""Music is lovely because it stimulates people, superficial music doesn't. If you make something that you put your heart and soul into and really try to push it so it leaps out the speakers at you, and if there's a good feel to it, then you've achieved something."
"I'd rather try and create a niche amongst like-minded people, and create our own little market place be that 5, 50 or 500,000 sales and also be true to our principles of making things, and to your own spirit that you put into the work," Sherwood adds.
You can stream Lee "Scratch" Perry and Adrian Sherwood's new collaborative cut "Rainford" below. African Starship is made up of nine new records, and is scheduled to hit streaming platforms on May 10 of this year.
Click here to view full gallery at HYPEBEAST