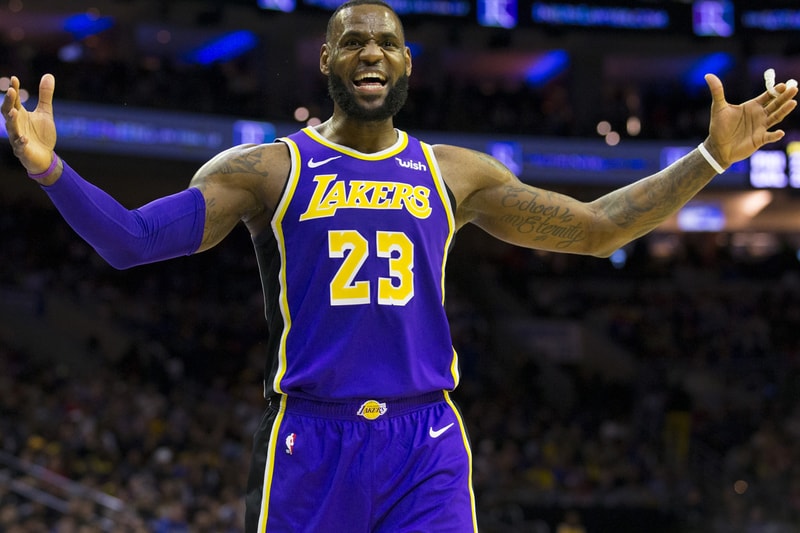 LeBron James has officially passed Michael Jordan on the NBA's All-Time Scoring List. The Los Angeles Lakers star took the leaderboard's fourth spot on Wednesday night against the Denver Nuggets.
James hit the court just 13 points behind the Chicago Bulls legend and tied with him at 32,292 career points in the middle of the second quarter. Although the Lakers lost 115-99, he went on to finish the game with 31 points, totaling him at 32,311 career points. His move up the list means that the top four scorers in the league have all played for the Lakers at one point in their careers—Kobe Bryant at number three with 33,643 points, Karl Malone at number two with 36,928 points and Kareem Abdul-Jabbar on the top with 38,387 points.
Despite the GOAT debate between MJ and King James fans, James was open about the huge influence Michael Jordan left him in his youth. "For a kid from Akron, Ohio, that needed inspiration and needed some type of positive influence, MJ was that guy for me," he said post-game. "I watched him from afar. I wanted to be like MJ, wanted to shoot fadeaways like MJ, wanted to stick my tongue out like MJ, wanted to wear my sneakers like MJ. I wanted kids to look up to me at some point like MJ. And it's just crazy, to be honest. It's beyond crazy."
Watch the moment LeBron passed Michael Jordan for the fourth spot on the leaderboard.
In recent NBA news, the Brooklyn Nets, along with Nike and New Era, are being sued by COOGI.
Click here to view full gallery at HYPEBEAST