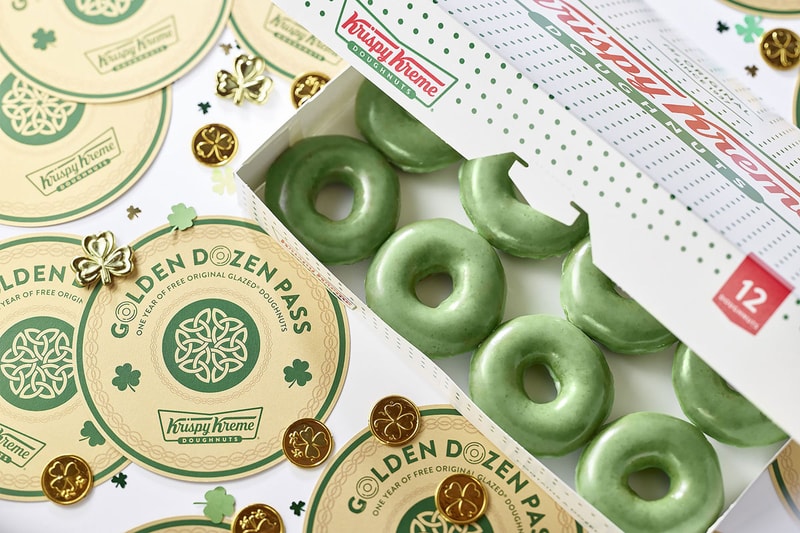 Krispy Kreme's O'riginal Glazed doughnuts are making a comeback for three days in celebration of St. Patrick's Day. The green doughed doughnuts will be available starting March 15 through March 17 when St. Patty's Dat officially begins.
Krispy Kreme has also announced a giveaway prize alongside its O'riginal Glazed, where customers will have the opportunity to win a "Golden Dozen Pass." The Golden Dozen Pass allows customers one dozen free O'riginal Glazed doughnuts every month for a year until St. Patrick's Day in 2020, which evens out to roughly 144 free doughnuts throughout the next 12 months.
Multiple customers will have a chance to win each day, check to see if your nearby Krispy Kreme is participating.
In other food-related news, Post's Honey Bunches of Oats just introduced new Chicken and Waffles flavored cereal.
Feelin' ?! Get your O'riginal Glazed Doughnuts March 15-17 and you might win FREE doughnuts for a year. ☘️ https://t.co/GpWQu8c5aY pic.twitter.com/Mumu4uv0bl

— Krispy Kreme (@krispykreme) March 7, 2019
Click here to view full gallery at HYPEBEAST