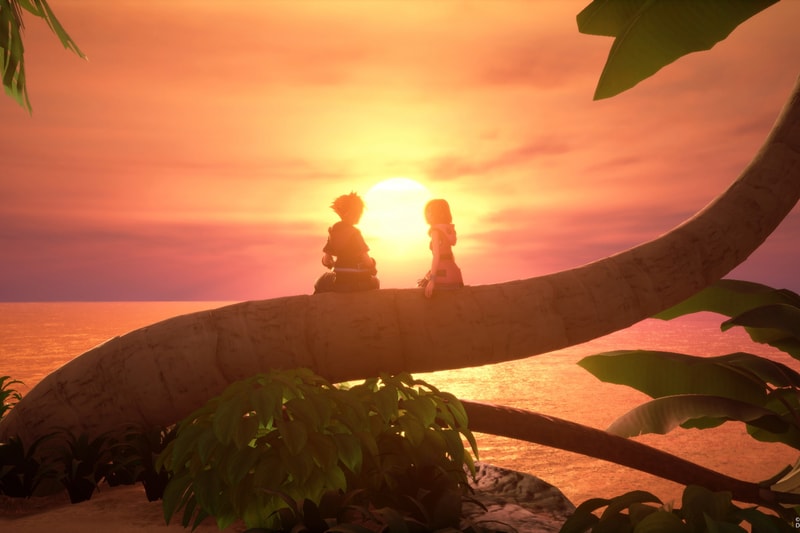 Square Enix's Kingdom Hearts means a lot to a lot of people. For some, the franchise has not only followed them throughout their whole lives, but it's also taught them how much friendship means in a world that's full of darkness. Kingdom Hearts' story about the eternal conflict between light and dark encapsulated emotions many fans felt before we'd developed the social maturity to express them ourselves.
For some, the release of Kingdom Hearts 3 means everything.
And now, after 17 years, we're forced to answer a question posed by the former kid in every longtime fan's heart: was Kingdom Hearts 3 worth the wait? The short answer is yes, but the long answer is no, as it is arguably the weakest installment in an otherwise stellar trilogy.
SPOILERS AHEAD
The Story 17-Years In The Making
Kingdom Hearts 3 is a difficult plot to summarize, but it follows our main protagonist throughout the series, Sora, and his concluding battle against Xehanort—the mastermind responsible for most of the series' conflict. But now he'll need the help of his friends from Destiny Islands and those he's met along his adventures to take on his long-time adversary and cohorts.
Kingdom Hearts is set in a universe with worlds based on Disney movies, with our three most helpful companions, Donald Duck, Goofy, and Mickey Mouse, there to aid our heroes toward victory against the darkness, the Heartless it produces, and Organization XIII, who are using darkness again to awaken Kingdom Hearts, the heart of all worlds and source of great wisdom.
"It's downright impossible to match every expectation for a game as hyped as this, but because of its absurdly long development time, Square built a hype machine it would never be able to live up to for everyone."
For some, Kingdom Hearts only serves as a vehicle for absurdly fun boss fights. But for those who've stuck through the franchise and its many spin-offs, we're here for closure on a story that has spanned nearly 20 years. Kingdom Hearts 3 was to cap off a larger-than-life story about a mastermind named Xehanort, his many convoluted plans to usher the universe to a new beginning, and a band of teens that've been put through hell in order to stop him. And although that story reaches a definitive conclusion in KH3, the path on getting there couldn't have been told with less urgency, and its conclusion couldn't have been fumbled more.
Despite being the conclusion of a cumulative story with increasingly high stakes, the storytelling feels bland and has very few surprises left to spring on dedicated fans. And when Xehanort is finally faced with his failure at the hands of Sora and company, creator Tetsuya Nomura assassinates his character by attempting to invoke sympathy from him; a villain who's done nothing but caused countless plagues of darkness in pursuit of Kingdom Hearts throughout the entire series in (literally) some form or another, bringing tragedy to whoever comes in his way. Even the reasoning behind his heinous behavior throughout the series gets cleaned up at the eleventh hour to be something more righteous than it's actually been presented as all these years.
Square Enix
Don't get us wrong, there are some powerful payoffs in this game for several characters and story arcs that you're bound to get a little weepy a time or two. Standout arcs include Axel's, Aqua's, Terra's, Ven's, and few unexpected ones from some Organization XIII members. However, a lot of arcs are left up in the wind—like those set up by the glaringly absent Final Fantasy characters from prior installments—and especially Sora himself, most likely due to future games or planned DLC. Because of this, Kingdom Hearts 3, the conclusion of a trilogy and overall saga—ends less definitively than its predecessors.
Gameplay
At this stage of Sora's adventures, his attacks should be as flashy and powerful as his opponents. Thankfully they are, however, we wish Square would've put less emphasis on spectacle and more on fine-tuning the core mechanics. Wallrunning feels sloppy at times, adding an unnecessary challenge when fighting Heartless. Airstepping from an obscenely far platform to another can be a bit clunky as well, even when not in the heat of battle. And switching between Keyblades "on the fly" doesn't result in integrated combos during combat as you're led to expect. None of these mechanics are as polished or sleek as they could have been. In favor of spectacle, finesse in the fray matters less in KH3 than it did in Kingdom Hearts 2, which is a shame since it's what made the latter so special. You can hammer through minions and bosses all the same without any real strategy.
Spectacle comes in the form of flashy team attacks, Link Summons that call forth various Disney characters, and weaponized Disney theme park attractions. Players need only press a single button in most cases to activate these abilities and cause devastating damage. However, these attacks make combat way too easy and as a result, make battles feel less satisfying—even on the hardest difficulty. You could always not use these moves despite being encouraged to by the game, but when you do, the attack prompts show up far too frequently.
Spectacle has always been part of the franchise, but they typically anchored on a specific moment that served the story or a relationship, like the button-mashing segment of Riku and Sora blocking projectiles at the end of KH2. The spectacle in KH3 however, comes in every battle, multiple times, at the push of a single button—but almost never to enhance a storytelling moment.
Luckily, Kingdom Hearts' core Hack 'n Slash mechanics remain intact and are as buttery smooth as ever, possibly the best they've been in the entire series. Square also incorporated elements like Shotlocks and Flowmotion introduced from side games like Birth By Sleep and Dream Drop Distance. By far our favorite new addition to combat is the Formchange aspect of Keyblades, wherein some Keyblades are able to change into projectile weapons ranging from blunt instruments to magic-based tools. It feels rewarding to earn these form changes after successfully landing combos and is an improved replacement for the Form Drives introduced in KH2.
The Worlds of Kingdom Hearts 3
Something about the Disney worlds in Kingdom Hearts 3 feels devoid of the charm found in previous games, despite the title's bigger, newer environments. The worlds in KH have always felt a little lifeless, but most could account that to the hardware it was built on at the time of release. There's no excuse for those issues on a PlayStation 4. It's almost as if Square didn't know what to do with all the new space, except fill them with waves of enemies. The title's emphasis on exploration makes this even more noticeable. If areas aren't completely bare and hallow, they're filled with lifeless, non-playable characters. Although Big Hero 6's metropolitan San Fransokyo is cool, it still has zero citizens and just one or two cars on screen at a time. It often feels like KH3 should've been released years ago on the PlayStation 3, which would account for some of the issues more commonly seen in older games.
Despite being chock full of Pixar locations from Tangled to Toy Story—something fans have wanted to see forever—KH3 has no equivalent to the magnificent Halloween Town or Steamboat Willie worlds from KH1 and 2. That's because detail has been thrown out in favor of bigger environments. Some previously visited locations, like Twilight Town, even lack certain areas that used to be available to explore in favor of making other areas even bigger. Hallmark locations like Hercules' Olympus Coliseum are left out in order to explore new areas of the world, like Thebes. And although Herc's world is one of the better-designed levels in the game, the Coliseum and its many waves of challenges are sorely missed.
Square Enix
For as welcomed as they are, the Disney worlds in each Kingdom Hearts game always served as the vegetables you had to eat before getting to the meat and potatoes that is the franchise's melodramatic storyline. But each Disney location would touch on the overarching theme of the title, like love and friendship, making the visit feel more integral to the title's narrative. And although those worlds touch on these themes, more than a few of the Disney worlds don't integrate well into KH3. The Frozen location is so bare and repetitive in nature that it could easily be described as one of the worst worlds in the entire franchise, even behind gimmick-centric worlds like the singing stages of Atlantis in KH2. Sora barely makes any lasting impact on the narrative while present, and yet we spend a lot of time there, watching Anna and Elsa reenact the film's two most popular songs as some sort of showcase for the Unreal Engine the game was built upon.
Speaking of gimmicks, for some reason, every world has a shoehorned mini-game and/or collectible segment that hardy elevates the situation or story at hand. We got more game overs during the minigames than in the actual game. Some of the minigames are so repetitive that it comes off as busy work to keep folks from completing the game too fast.
The Game Isn't Over Until It's Over
Both the game's epilogue and secret endings have been delayed in order to combat leaks. Early copies of the game have been out in the wild for almost a month, and as such, both endings have turned into DLC and must be downloaded after players beat the game and collect a certain amount of Lucky Emblems scattered throughout. Even then, the secret ending won't be available until January 31. There are a lot of questions left to be answered, some questions newly introduced in KH3, as well as a few that stem back to previous titles. Maybe those endings will give more insight into our lingering questions, but it won't necessarily fix any of our broader complaints.
It's downright impossible to match every expectation for a game as hyped as this, but because of its absurdly long development time, Square built a hype machine it would never be able to live up to for everyone.
"Despite being the conclusion of a cumulative story with increasingly high stakes, the storytelling feels bland and has very few surprises left to spring on dedicated fans."
Kingdom Hearts 3 is not a bad game by any stretch of the imagination. In fact, it's great. Its tight gameplay keeps it from being a chore to casually play or grind through during the post-game, whether it's for materials to synthesize a new item or to level up and take on some Battlegate challenges. It's also a gorgeous game to look at, and true to its nature of including extensive cutscenes, you're going to be doing a lot of looking. Of course, the music is great, including tunes both new and old that tug on your heartstrings.
We liked Kingdom Hearts 3, it offered the conclusion to a story that's been told for nearly two decades—but we loved Kingdom Hearts 1 and 2. Maybe our hearts have grown too cold to be moved by these heartwarming lessons about friendship and kindness. Or maybe we're finally seeing problems that have existed throughout the entire series. It's possible the game's pacing just wrecks the overall narrative for us. Either way, this trilogy of core titles has spun three gems, it's just that the one with the most pressure on its release debuted with a few cracks.
---
Kingdom Hearts 3 is available now for the PlayStation 4 and Xbox One in several different editions. Purchase them now at kingdomhearts.com.
Click here to view full gallery at HYPEBEAST
Source: HYPEBEAST